I took samples on two plots last week.
First was created in September 2018. Two applications of pelletized lime (2018/2019). PH has moved from 5.6 to 6.7. and OM is 11%. I've never fertilized but probably should.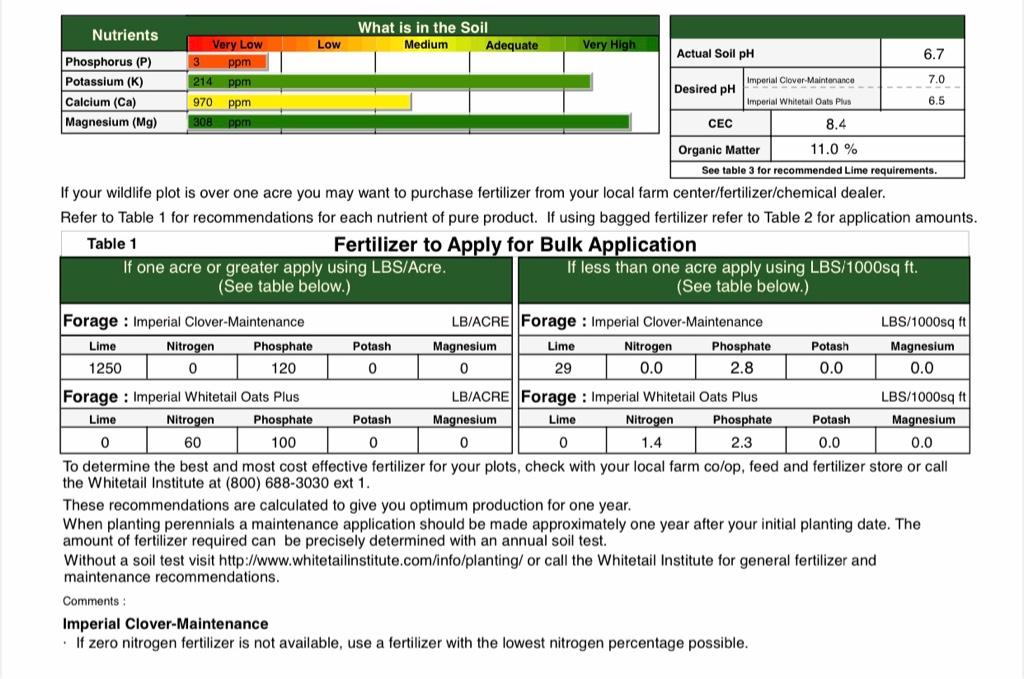 I don't think I have a previous text on this plot. It was created in March 2019, added lime once (2019). PH 6.0, OM 12.2 %.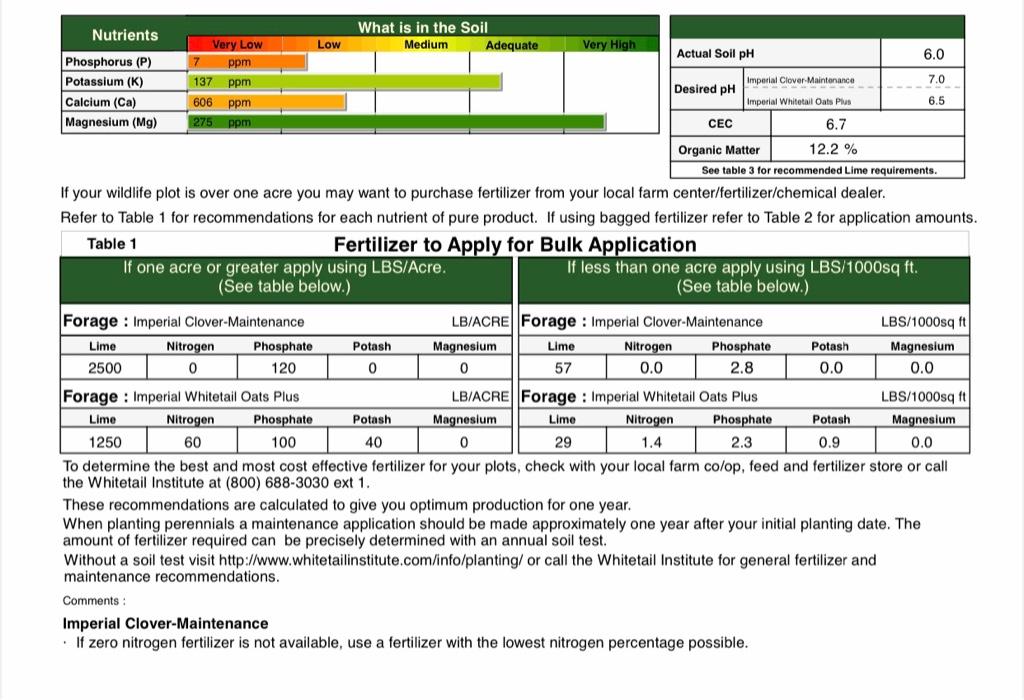 Any recommendations other than add lots of P?
I'm planning to broadcast BW directly into my fall plot in May or June then spray in August or September prior to broadcasting my fall plot of cereal grains, clover, and brassicas.
Should I fertilize when I plant BW or wait for my fall planting?
Sent from my iPhone using Tapatalk
Last edited: