I'm getting ready to pull the trigger on a Polaris Ranger 1000, the test drive was impressive. Any thoughts, or what else should I look at? What brand or model do you have that you like? What accessories are a must have?
This would be for general use, trail riding, running on the road, wood cutting, trail maintenance, sightseeing with 6 ppl, hunting, fishing etc. I tend to haul my ATV's on trailer multiple times a year. We rarely use a winch, snow is plowed with the tractor, we don't need a cab, that's what the jeep is for, not quite ready to go electric because my experience is the first of any new model tends to be painful. One of my friends said either to buy a Defender or a Ranger, and the Polaris dealer is closer. Mule has no dealer close. I like Yamaha but the Wolverine1000 seemed to have belt lag on takeoff on the test drive. I looked at a Pioneer 1000-5, the shorter length is attractive, but the tight rear seating is a big sacrifice. Also, Honda's availability right now is limited with dealer stock only. My neighbor had a Mahindra and the axle bearing flew off...
Another unrelated thought on side by sides, the newer closed cab UTV designs with cab heat and A/C like the Polaris Expedition seem to be selling for more money than a new Bronco, Wrangler, or 4-Runner? A decked out UTV for more money still doesn't seem to match up to a Jeep Wrangler, what am I missing here besides the 10" narrower width?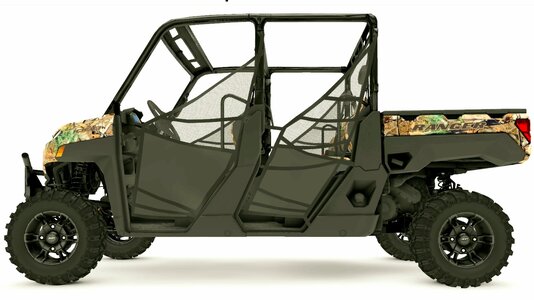 Last edited: