A couple doses of gly finally took care of the nutsedge in the back foodplot. It should be ready for fall, I'll be planting it conventionally for the first time in several years.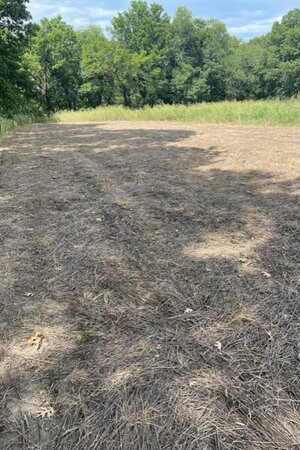 The red oaks are loaded, this is the reason I don't just buy and plant white oak varieties. I'd like a good variety of the reds too.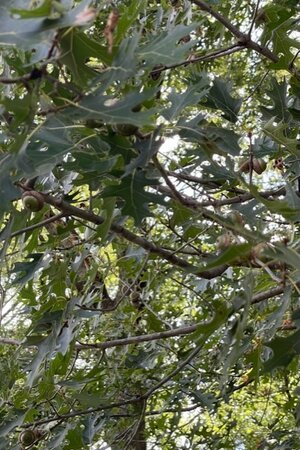 Got a pic of a big bodied buck over on little house. The buckwheat is struggling, but hanging in there.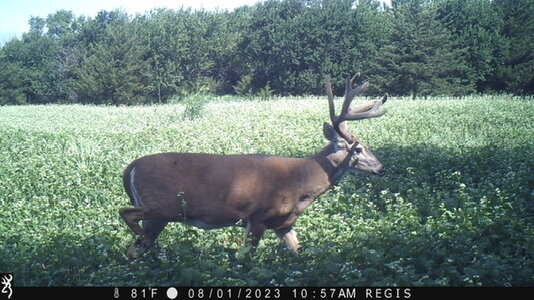 This is an interesting fella at the Massey.