Hey everyone I thought I would start my own property tour after reading and being inspired by everyone's. My father and I purchased this property in Steuben County NY in the spring of 2013. The 21 acres came with two small 10x20 cabins. We have power and a dug well for water. We plan on doing some remodeling and joining the two cabins and putting in a septic this summer.
We began in May of 2013 with our management plan and started planting trees.
The first year we planted 50 Norway Spruce trees, 11 Dunstan Chestnuts, 3 Apple, and 2 Pear trees. The goal was to start creating a screen for the property on the west side by the county road and we also wanted to increase the screen on the seasonal road to the north of the property.
The green line is the Spruce trees the blue lines are the two rows of fruit and chestnut trees.
Dunstan Chestnuts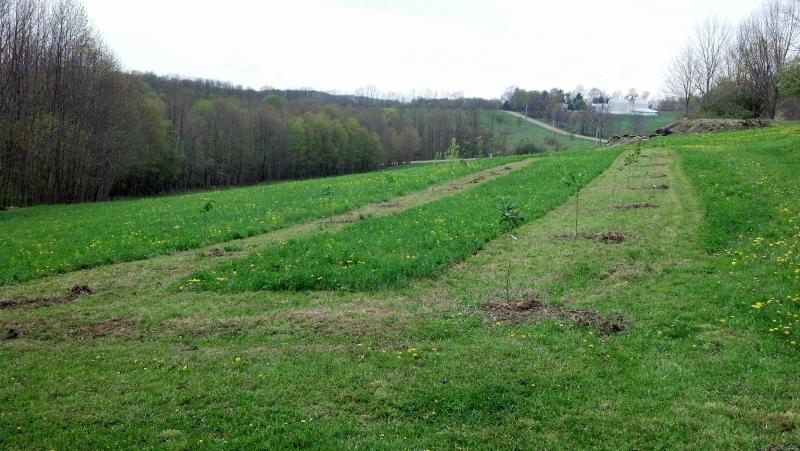 I will provide updated pictures and the planned tree plantings for this year.