I finally decided to start my land tour, so here it goes. After about a year of looking I purchased 133 ac. last March in west central Kentucky about 2 or so hours west of Native Hunter, I think you guys have heard of him
. Anyway, the property was formerly owned by a timber company who cut it about 5-6 years ago so right now it is super thick. I had my forester look at it and he said they didn't cut it that hard. I have a few white oaks that produced acorns this past fall and he felt it was ready for a TSI. Several hundred acres of soybean and corn pretty much surround me. Some cattle land to the Northeast. The block I am in is +- 400 ac surrounded by lightly used gravel & paved roads,with fallow fields and horses to the southwest. A special thanks to those who I bounced ideas/questions off of during the process, Native Hunter, wbpdeer, CentralKentuckyHunter, & Cedar Ridge.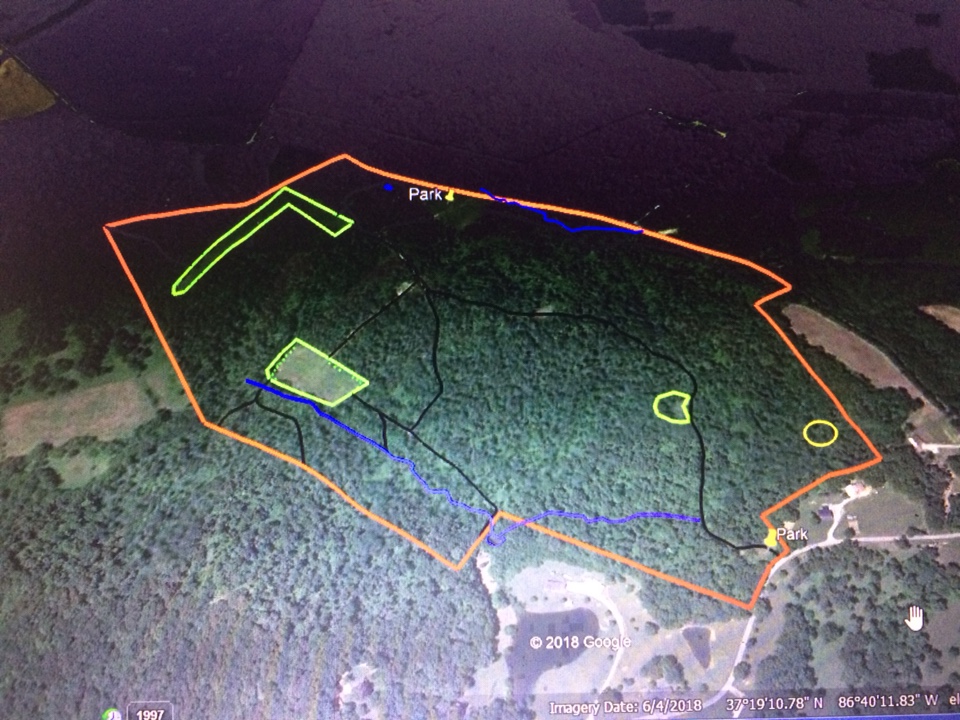 Red = Perimeter Boundary
Black = Interior Roads and trails
Blue = Water (Wet weather streams) Ponds
Green = Food plots, smaller dots in plots = Apple, Pear, and Chestnut Trees
Yellow Circle = Doe Bedding
Yellow circle = 2 square mile radius.
This is the North field where the parking pin is. I had it brush hogged in April. There is a small pond that you can't see in far left built into the bank.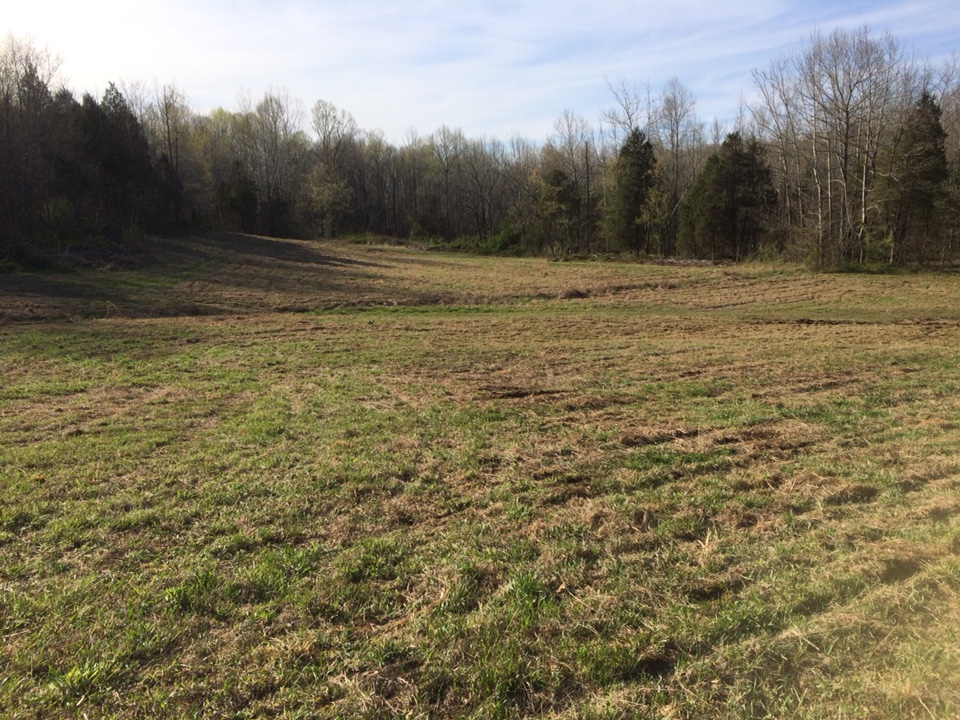 The above two pic are the L shaped field. Chestnuts are in the tubes at both ends. Still undecided on what to plant here. My bro ended up getting a tractor with a few attachments to get me/us going. He has a farm a few counties away. He is also my caretaker.
A 2 ac field in the bottom with chestnuts and an assortment of apple crabapple and pear trees on the perimeter. I put this field in clover.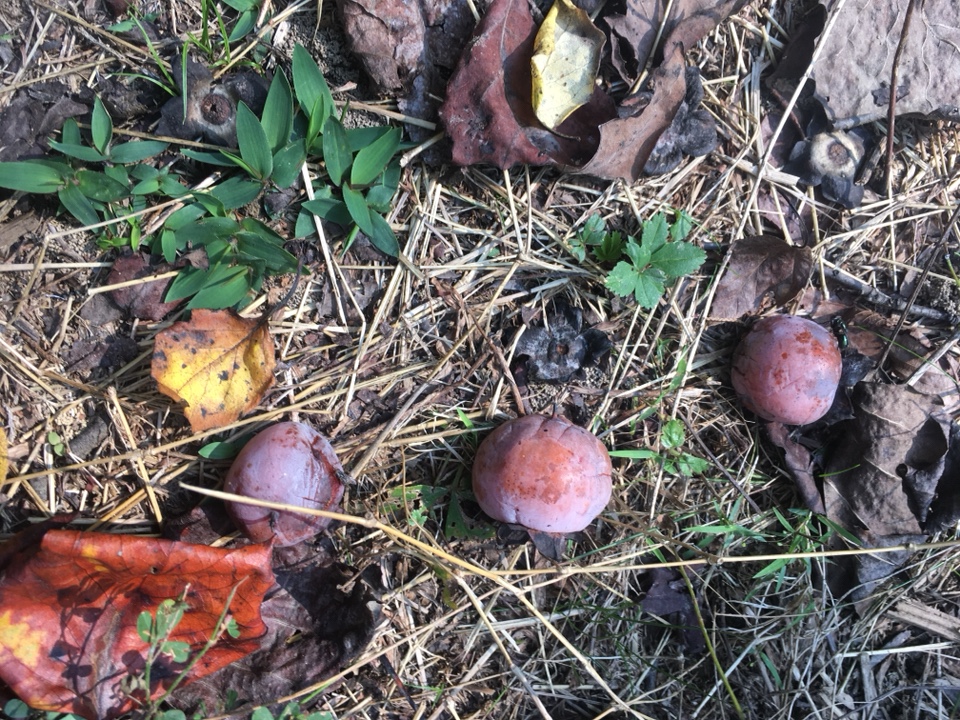 We found a few native persimmon trees off of the bottom field.
I had a dozer come in and open up some trails and to repair the roads from the logging and erosion. There was erosion through the center of the bottom field which was also repaired. WW, red and white clover were planted here. Also opened up an old deck for a plot on the east side of the property which I seeded in WR. Need to save up my pennies and have him come back for more road work and a couple water holes.
While I was posting the property back in April my brother scored on a nice Tom.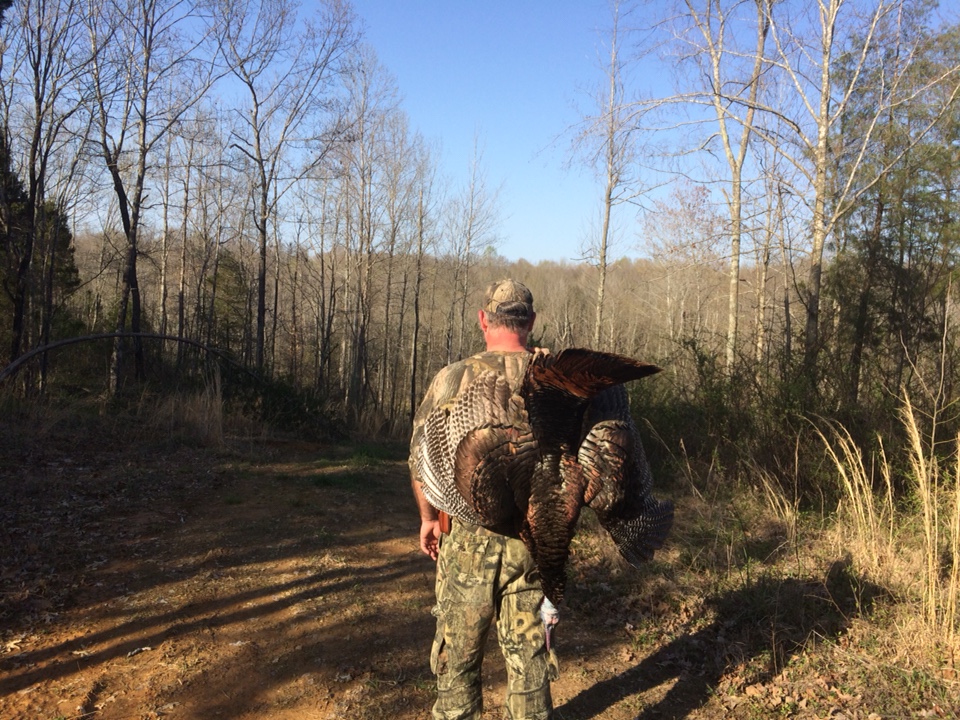 Cameras have been up and running since last January when I put the place under contract. Here are the highlight: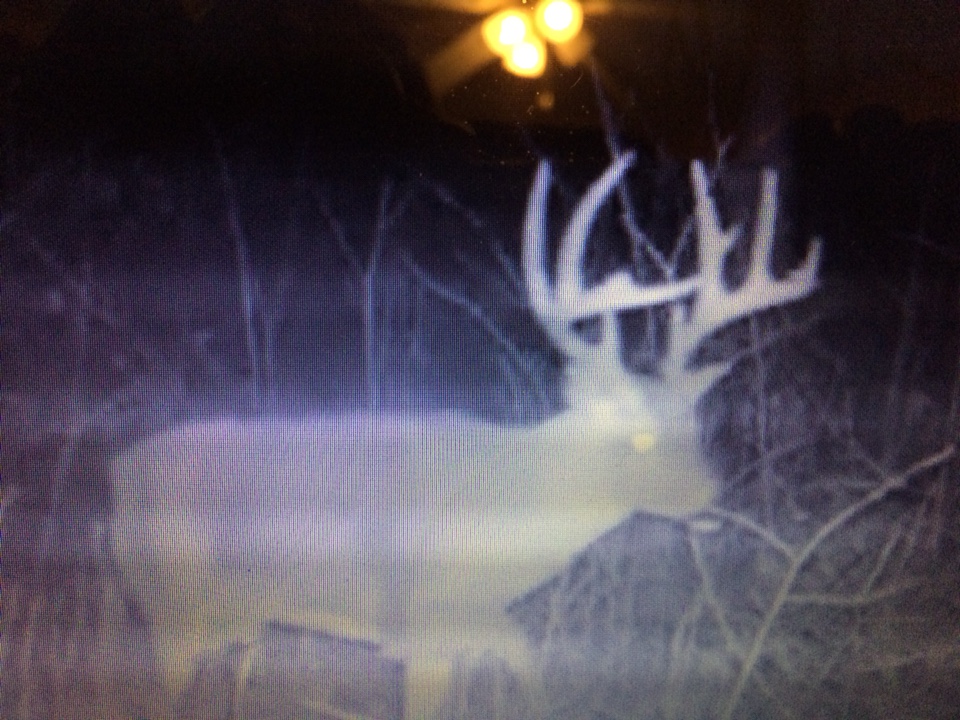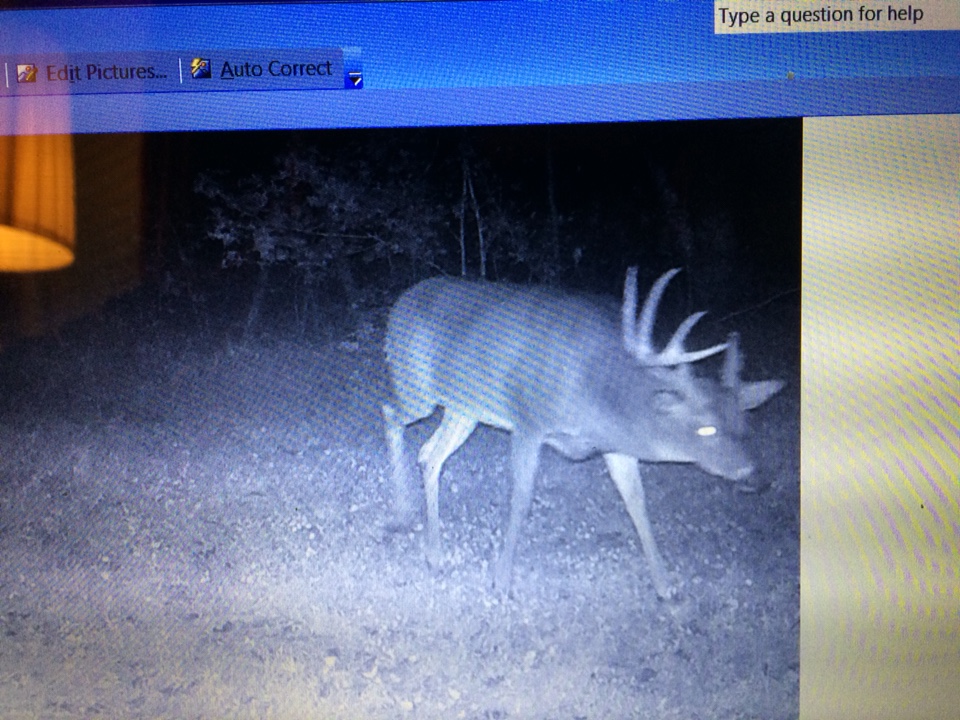 Hopefully wbpdeer can make it back in the spring and we can find some sheds.
Last edited: