Day before yesterday I had a free day so I went to my appointment for my haircut which was very long overdue, had tires rotated on car, and then went to check on our new renter. A large elm limb had fallen so I decided to pull it to the burn area so I grabbed it with both hands and was pulling it while I was walking backwards. All of a sudden I tripped over some rocks because I was not watching where I was going and instinctively put my hand down to break my fall. I hit hard and had pain in my left arm, right leg, and right hand. My hand was really hurting and I thought I had either broken something or sprained it bad so I held it to my chest and was just sitting there on the ground. My renter came running over to check on me and asked if I was ok and I told him all but my hand was hurting pretty bad. About that time I looked down at it and realized it was gushing blood and I could see a deep gash so I held my hand tight while he grabbed a clean t shirt out of his house.
He drove me in my car to the urgent care where I got my first look at it...
Doc had to put many internal and external sutures in...got lucky because I didn't get nerve or ligament damage!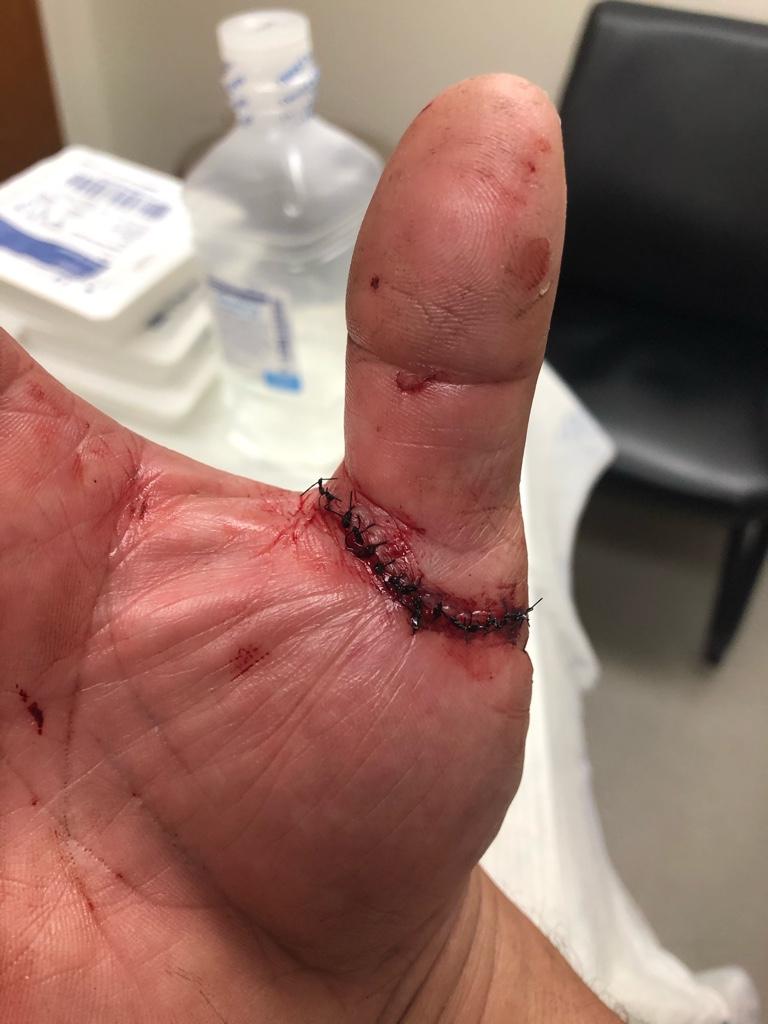 Sent from my iPhone using Tapatalk