Went into the alfalfa that is struggling this year and no-tilled in a mix of BFO and winter wheat with a sprinkling of the Brassica mix which consists of mostly rape and radish. Oh added a couple small bags of WI Winter Greens as well.
It is dry and was not sure I could directly no-till due to how dry the ground was. Worked and actually have good coverage of the planted seeds.
Those that know me may ask why winter wheat over winter rye, the honest answer is it is an experiment. I know the benefits of the rye would outweigh those of winter wheat and likely next year I will regret this decision when the area goes back into beans for a season but I just have to try it. This is about 4 acres planted adjacent to the brassica in my other thread.
While both areas were treated the same, cut and baled last week one area is void of most remaining vegetation the second area didn't cut well and has many areas with long stems left. There is some alfalfa left so I hope to keep that when I spray (hopefully today) with Glyphosate.
The Alfalfa was a very nice plot but after a couple years of neglect and a wet spring and early summer, it has suffered.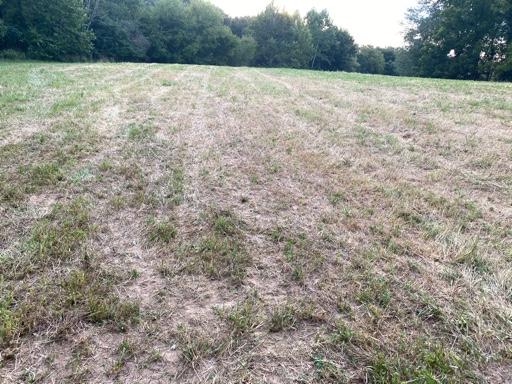 Sent from my iPhone using Tapatalk