I saw this today when I was out doing some post season scouting. My buddy was telling me about trees like this, but I never really looked for them.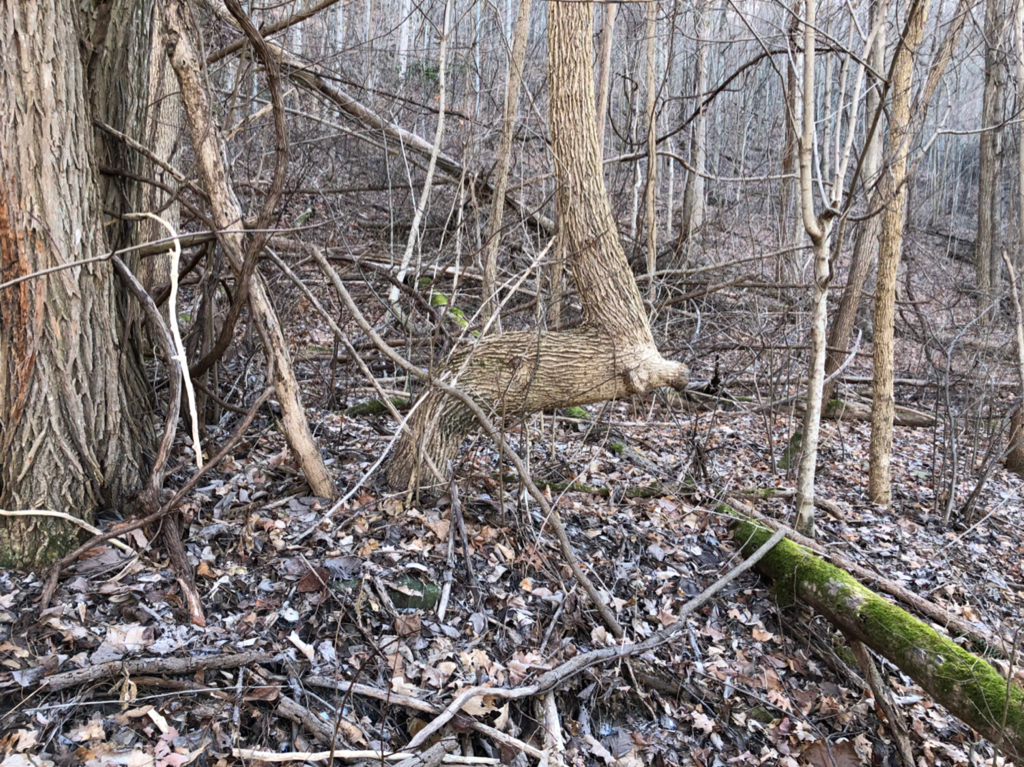 Not sure it's old enough to have been done by a Native American, but it definitely has the look of a marker tree.
There is also a huge white oak like this on a different part of the farm. I'll get a picture of it the next time I'm out.