I hate to beat a dead horse but…. Just a few pics of my "sit back and let nature work" plots. Ground temps were slow coming up this year and the fields slow to green.
Wheat , RC, WC , and in the fall, brassica. These are all self reseeding with me only applying seed every 4 years. No gly burn down. Ph is maintained and 0-20-20 fert mixed w Boron/Borax every 4 years as needed.
Plot is 10 years old.
Weeds ?? Yes. No worries. Mow occasionally to control.
Food with the Wheat into late fall and it's early green up in spring. Brassica for winter eatings. Clovers for good portion of year.
I just sit back and take naps.
This is the Buffalo Plot began 5 years ago with overseeding RC and WC and WR. I mow every 6 wks to allow the tractor to simulate rotational grazing and trampling of the once prevalent
Buffalo.
No other maintenance. Self surviving just as clover in your yard.
And no it's not a copy of Dr Grants. Mine was done before he arose with the
idea.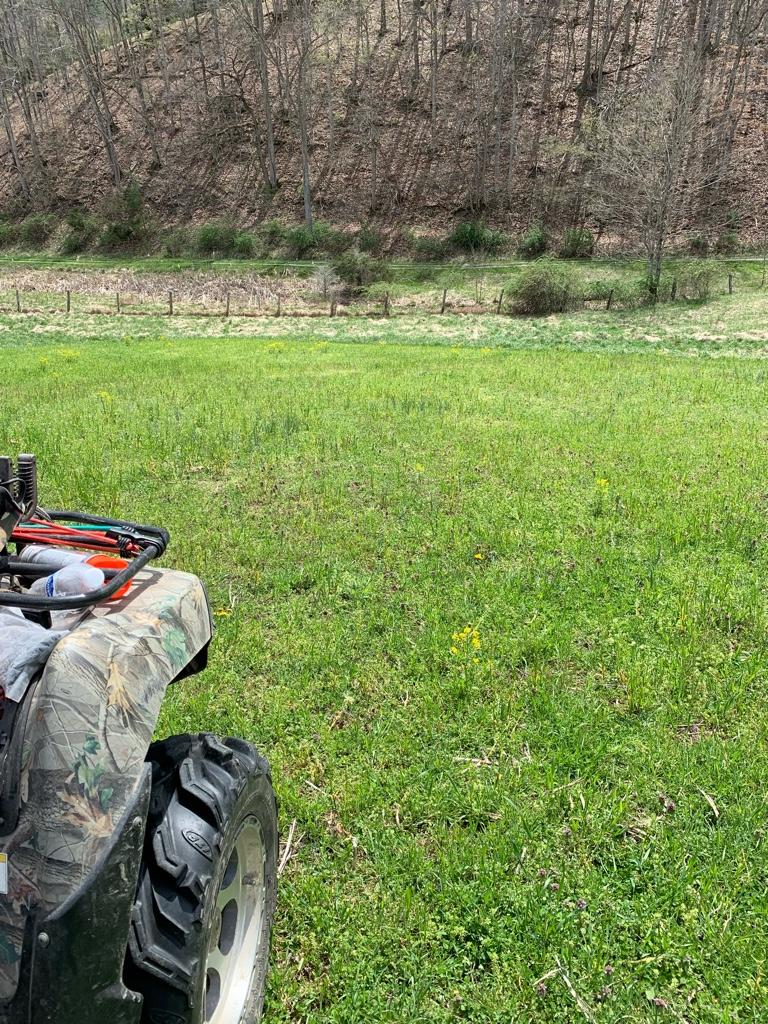 Sent from my iPhone using Tapatalk