I love educating those that think venison is nasty to eat. As most on here know proper prep from field to house and I dare you to not like it as much as angus.
Cooked up some of this years harvest. No doubt the best venison I fix comes from the farm. I think that is because they are fed there like cattle with buffet of sufficient alfalfa, clover , brassica, chicory , wheat , rye ,browse , etc.
Anyway, fixed roast a little diff. Usually just dump all in pot.
Instead this time browned roast n skillet in olive oil few min each side and placed in pot.
Sautéed onions in same till brown adding fresh garlic for couple minutes. Pour over roast in pot.
Add to skillet Beef broth, Worcestershire, and rosemary. Heat for just a min.
Layer white potatoes and carrots over onion mix in pot. Pour broth over mix. Slow cook 6-8 hours. Dinner served. Non hunting Guests loved it!! Delicious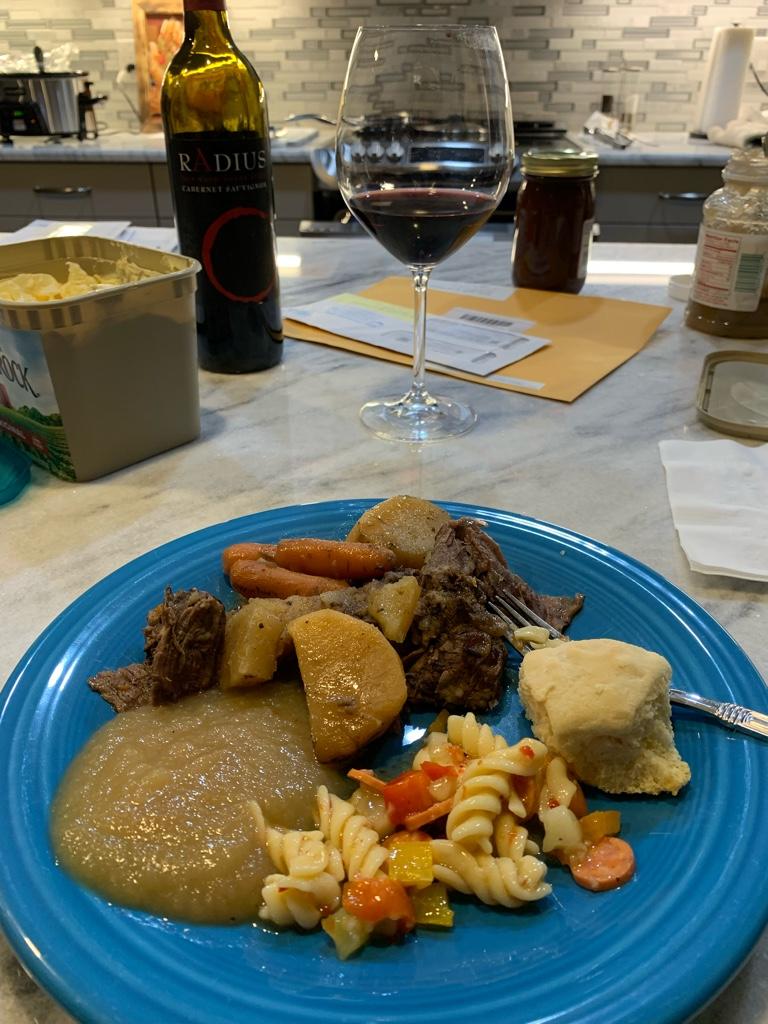 Sent from my iPhone using Tapatalk