After last years drought lasting until end of January my plots were overbrowsed and the plantings appearing not much more than dirt. But years of working to improve soils allowed that community of organisms to continue their work allowing plots to revitalize. Planting variety of seeds w little or no soil disturbance and chemical controls kept minimal allow such to happen. Many methods but this be mine. A few pics from this past wk in the harshest of months for plant and animal. A good time to evaluate.
Comment or post pics pro or con. You won't hurt my feelings. Thought some might want to see.
WR ,brassica, WC, RC broadcast late Oct last year. Grasses yes. I don't care much. But grains and clovers ready to explode in the warmer weather of March. Water retention or perculation is something you plan for before it's needed. Listen. The soil will tell you it's needs. Pay attention to the thatch in every pic.

WW and clovers overseeded into brassica late Oct. Brassica planted middle of dry summer July. By May this will be a weed free plot of clovers and the wheat will self terminate late June. Then rebroadcast brassica or jst keep prime clover. Past the tractor is some of my poorest soil. What to do ? Let nature plant brommsedge and other soil building seed and give it time. Why force what it doesn't want?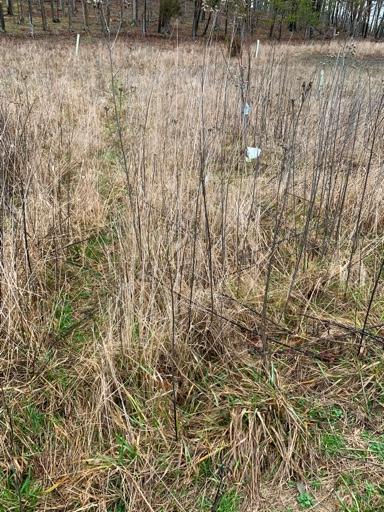 Buffalo Plot. You know...my self planting plot. Clover yes. Deer poop yes. Usage you bet.
Dry ridge top. South facing hot plots. Survive the drought. Yep. Clover beside tractor. Brassica /wheat / clover in distance.
Dead alfalfa field? Sure looked it last year. Nothing done but bite my lip w patience. Hard to do. But the 7yo alfalfa plot lives. With her clover and chicory and WR. Once a field of prime fescue. No easy task. Rotate rotate rotate. Then plant
.
Better have your exclusion cage or you will deem plot a failure.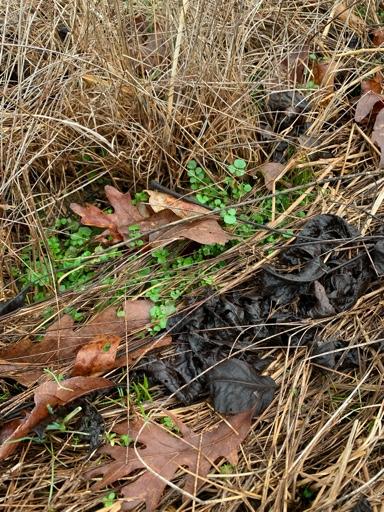 Sent from my iPhone using Tapatalk