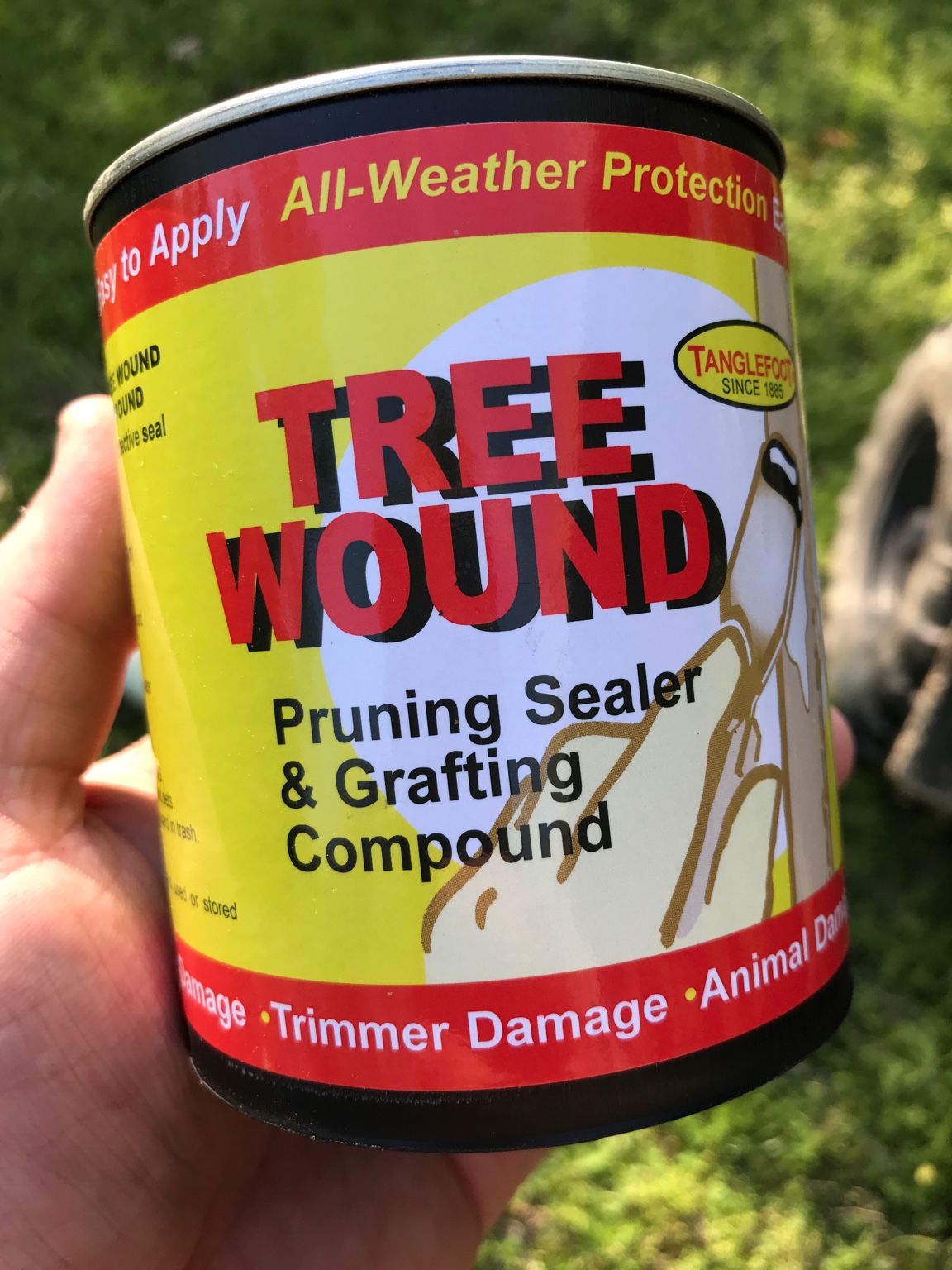 This weekend I tried my first field grafts on my persimmon orchard. Huge thanks again to dogdoc and Fish for sharing a few scions with me. Most of the grafts were standard cleft grafts because of differing sizes between the original tree and the scions, but I was able to do a whip graft on a couple. I sealed all the grafts with some "Tree Wound Compound" I found, which is basically a caulk substance that dries and seals the graft. It worked nicely and I'll let y'all know how it holds up. Then I wrapped the graft with paraffin wax tape to apply pressure and seal even more. I'm so excited to see how these turn out. I only grafted 6 of my 24 trees this round just to make sure the grafts take. I plan to do some more in a couple of weeks.
I have a few questions for you experienced grafters.
1. How late can I graft? Can I graft into the summertime? I know you should graft when the sap is running but is there a limit on that timeframe?
2. How long can scions be viable? Can I keep them in the fridge until next grafting season if they are wax-sealed and kept slightly damp?
3. If for some reason a graft doesn't take, can I cut off a few inches below the graft and re-graft it?