I hear this from different sources every year. "There are no studies that have proven that mineral licks have benefit to deer" Or better yet guys are putting a 20 lb bucket out in September or October and say that the result of deer being a stud on his property.

Well I believe that the first part is true – When you are putting 20 lb. block or bucket once or twice a year, really what effect can that have. Second part just lack of knowledge.

Now change that to 1,200 lbs. of mineral in a years' time or 8,700 lbs of mineral in 10 years you bet that will make a difference.
But again this is my opinion and I know what works for me.

But you have to keep in mind that, it's not the magic bullet you still have to manage your timber, food plots, natural forage, cover, water and etc. It's an all around effort.

But minerals can play a role but not in a 20 lb effort but maybe in a 200, 400 or 800 lb effort.
Only running behind about a month but at least it is out. It happen a few years ago all sudden 200 lbs in one hole just disappeared along with alot of soil ended up increase to 400 lbs only problem now is I really need to find some good clean dirt and add dirt to holes also, big bolder that started out 12 to 14 inches below ground are now exposed.
Mineral Lick One - 400 lbs added today - Spring 2017 running total 4,800 lbs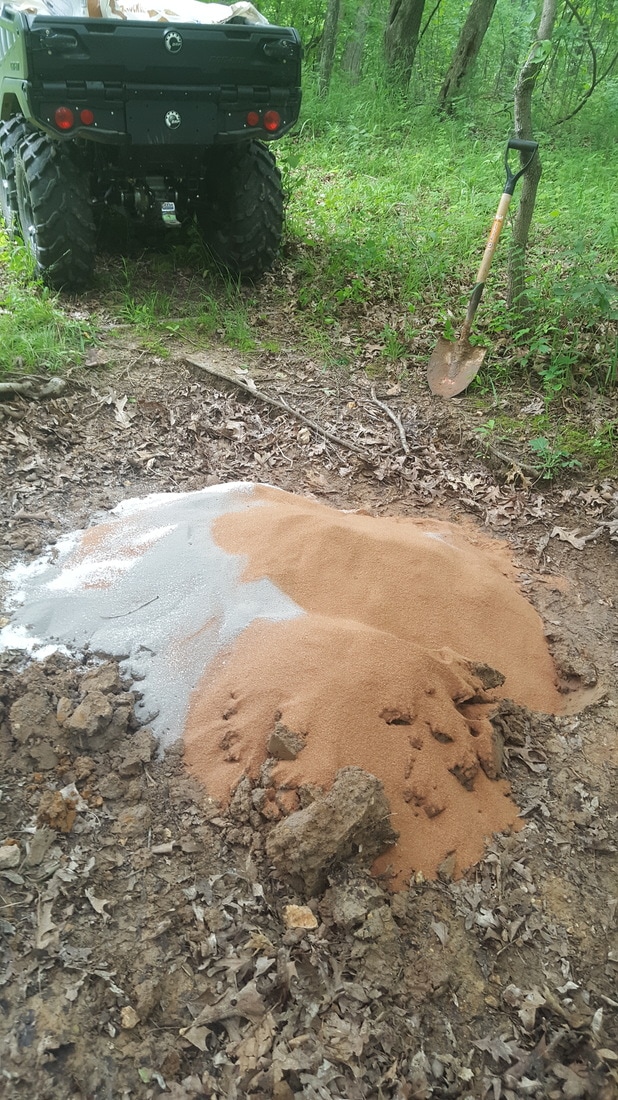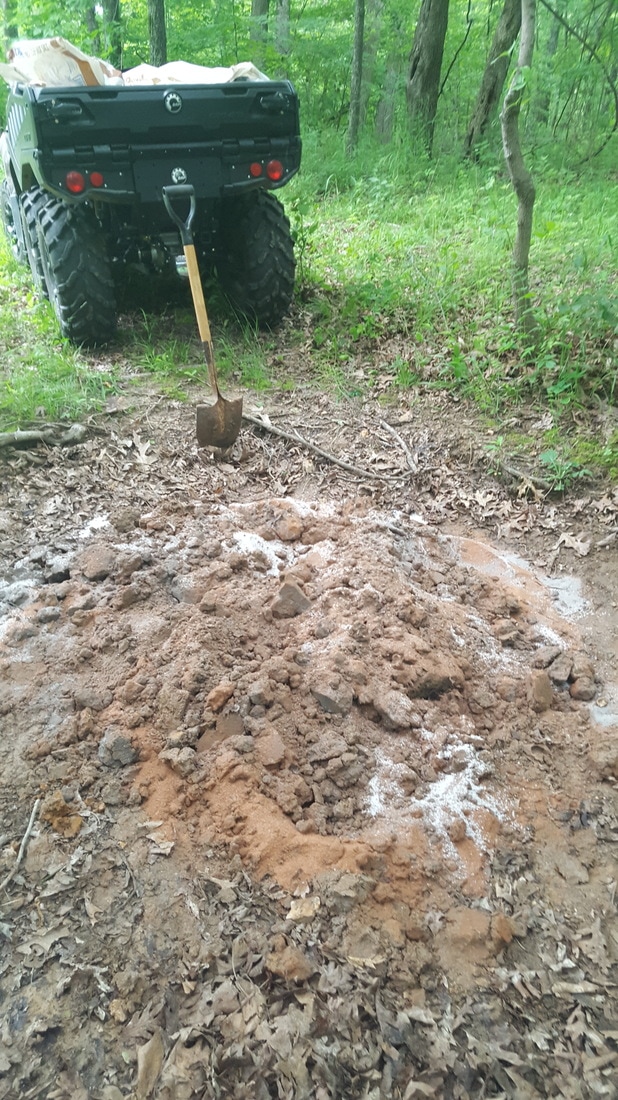 Mineral Lick Two - 400 lbs added today Spring 2017 running total 3,900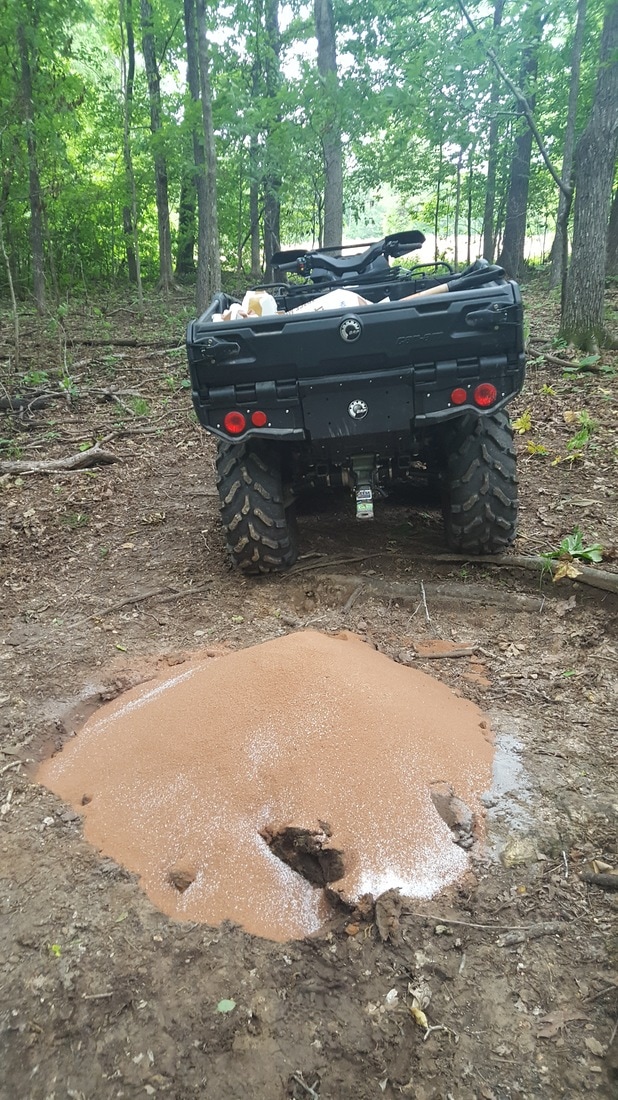 Last edited: