Even with these higher than usual temperatures we are having, Fall is right around the corner. With seed hitting the ground, stands going up and dove season about the begin there is no denying what is about to transpire in the woods. To say I'm getting antsy is an understatement.
The Crossover Buck has been MIA for about 3 weeks. He's been on our radar for 3 years now and I need to take harvest photos with someone behind him this Fall.
Beautiful young buck here. Would love to see him develop a few more years.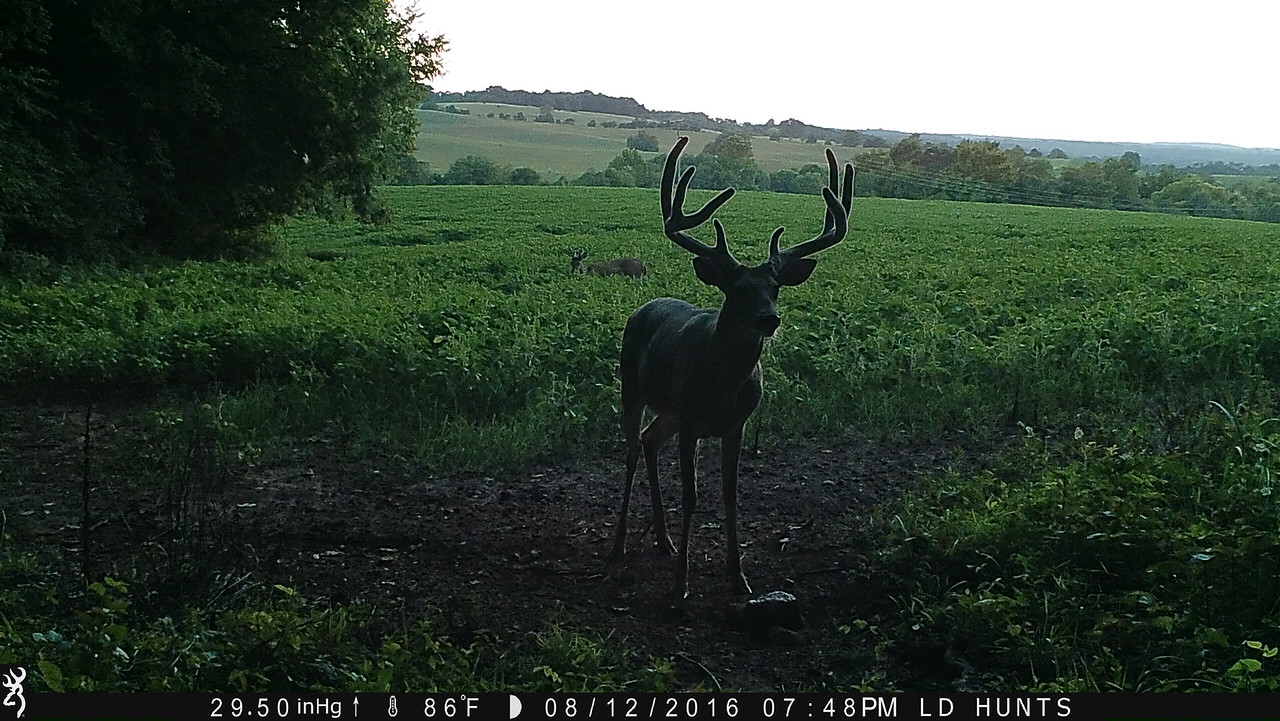 He's a very photogenic buck. Always smiles for the camera.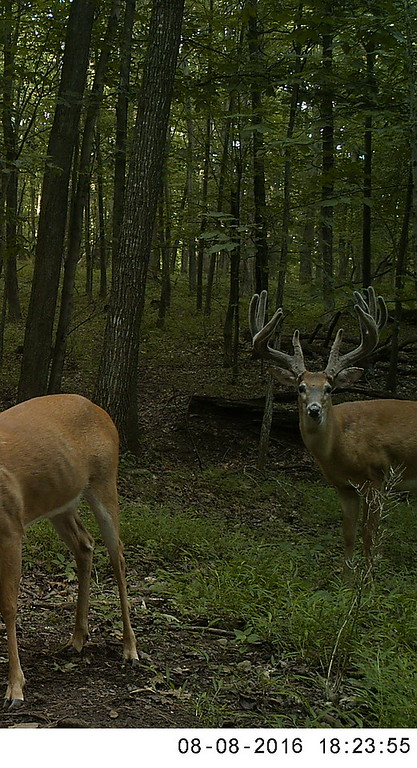 JCA is done growing, he's just drying down his velvet and waiting to start destroying small trees with those matched split brows.