Check out these 4 pictures.
Pic #1: Look for the white flag disappearing into the grasses on the left side, and note the time of 5:04 AM.
Pic #2: Check the time. It is still 5:04 AM. Coyote #1 enters the scene.
Pic #3: Time has not changed. Coyote #2 arrives, and Coyote #1 is barely visible on the right side of the road behind the brush.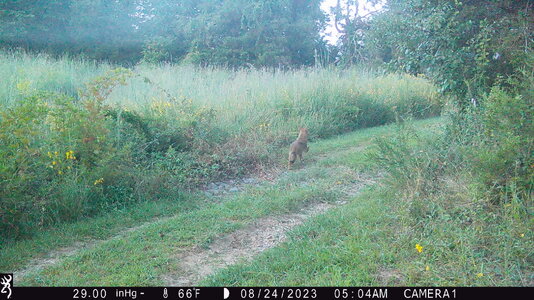 Pic #4: Time has not changed. The second coyote appears to be howling toward the direction the deer went. The other coyote is still barely visible near the same spot, but if you zoom in, you can see him. This was the end of the sequence.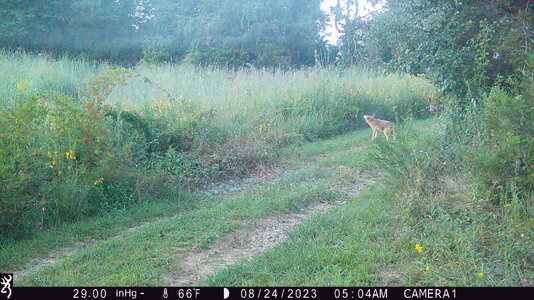 Last edited: