Here's a good example of what to expect when you buy the Dunstan trees from Walmart under probably the most ideal growing conditions. My soil isn't all that great but but I have amended the soil to the best of my ability for ph levels and this tree is at my house so it is watered when needed during the summer. It had had lite production the second year it was in the ground and really came on the third year. This is the fifth year it has been in the ground and the tree looks awesome.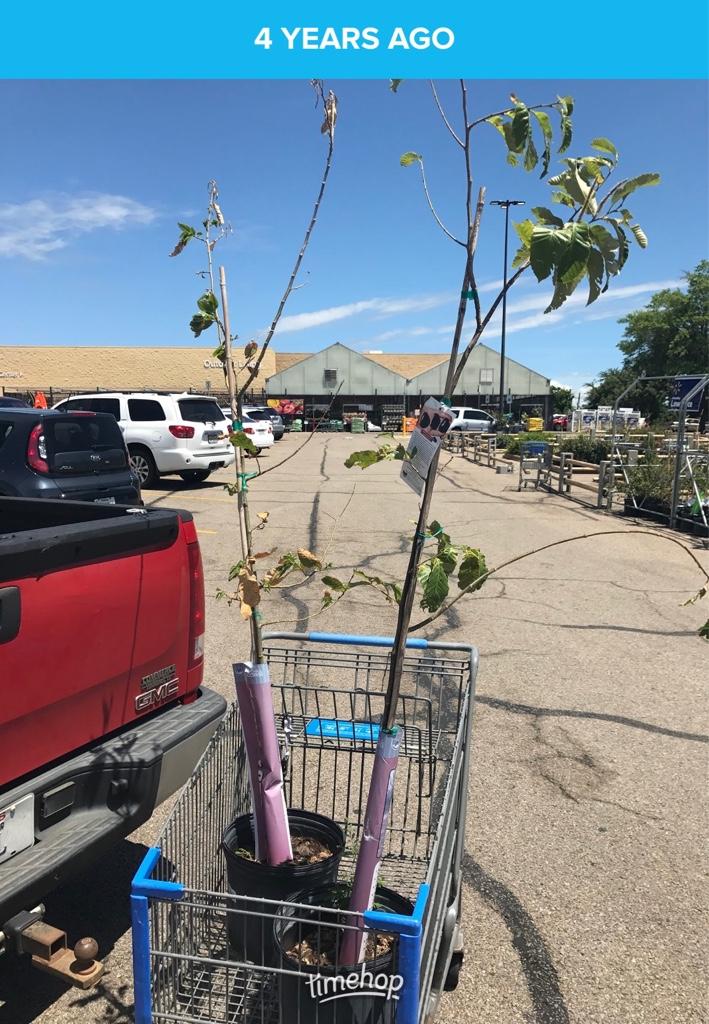 The tree in question is the one on the left. The one on the right had too much root damage or something and never grew. I kept it for two years and ended up culling it. These trees were purchased on clearance from Walmart five years ago in late May. They had been neglected and had almost died due to not being watered. The one that survived spent it's first year not growing much. It just maintained what few leaves it did have. I kept it watered and monitored it closely.
Here is how it looks now….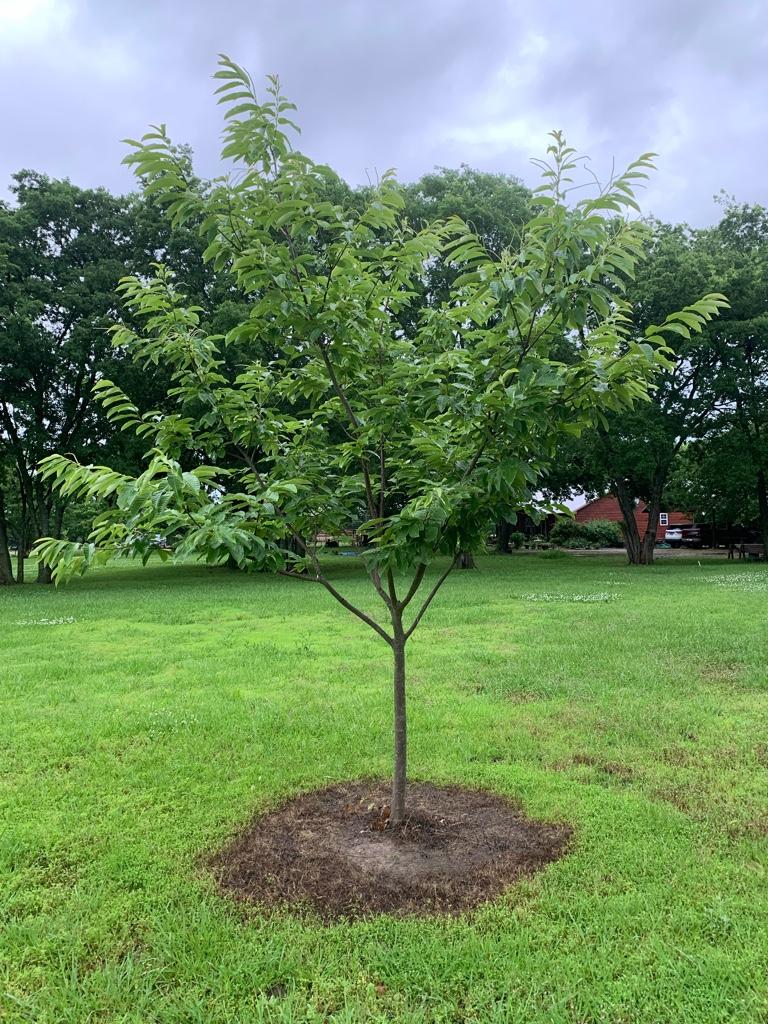 The tree is growing and doing great. It has produced nuts the last several years and has made a wonderful addition to my small home orchard.
Matt