Our season opened April 3rd and I decided not to hunt because I had to work. I hate hunting(anything) before work in case I don't kill anything and want to keep going. I ended up going Monday and went to a property that I just got permission a couple of weeks ago.
The turkeys were crossing the field around noon every day, so I waited until 11 to get to the property. Well, the land owner told me that the turkeys had crossed earlier and I missed them. I found out where they went and sat up as best I could without crossing a fence. I called his hen back down the hill and out in front of me. 15 minutes later, I called the Tom down the hill and out in front of me for a shot. Well, I missed.... 3 times.
I left and went to a friends house to check my red dot and found out that a screw had fallen out sometime during me hunting coyotes with my shotgun and it was allowing the saddle mount to tilt toward and back. I found a screw and fixed it pronto and shot 2 more times to make sure it was 100% sighted in.
I headed to another property that I have been coyote hunting and got permission for turkeys this year. A long 15 minute walk and I was at my spot. I yelped a couple of times without hearing a sound. I then cut and got a gobble about 100 or so yards across the creek on the neighbors. I found a spot to sit and got ready. I waited about 5 minutes and yelped without a response. I waited another 3 minutes and cut again, this time he had closed the distance and sounded like he was almost on top of me. I sat for a few more minutes and softly yelped and purred. I repeated this roughly every 3 minutes without hearing or seeing a bird. I reached to grab my call and purr again and heard a spit. I replaced the call with my shotgun and prepared to shoot. 2 toms walked out in front of me and caught my hand movement grabbing the pump of the shotgun. They ran out in front of my and I used my diaphragm to cut and stop them. I shot the biggest of the 2 and my hint was over. In total, from first gobble to dead bird was 20 minutes. I didn't have a helper to make good photos, but it also wasn't my biggest bird so I settled for field pics.
19lb 7oz, 1" and ⅞" spurs, and 9 ¼" beard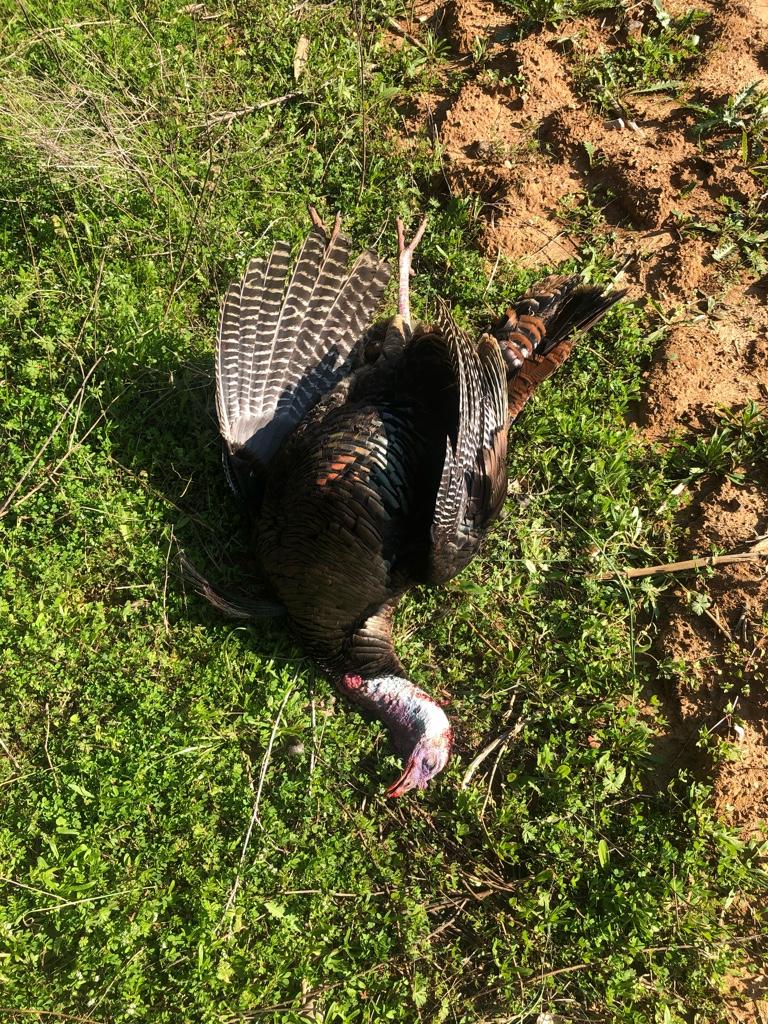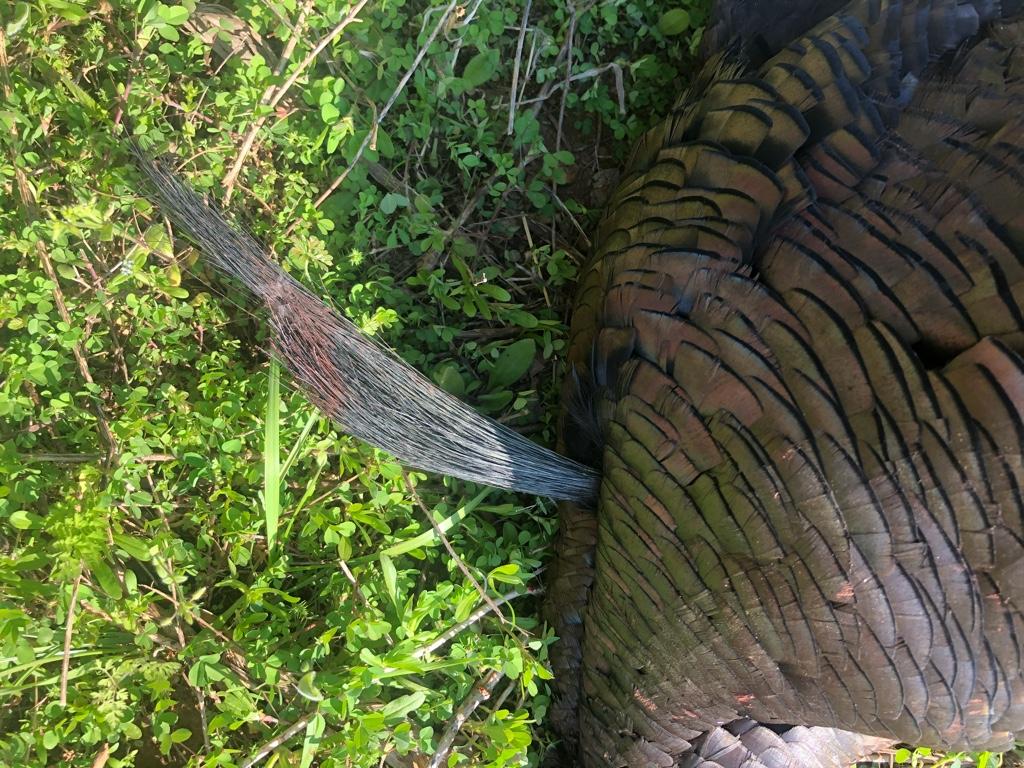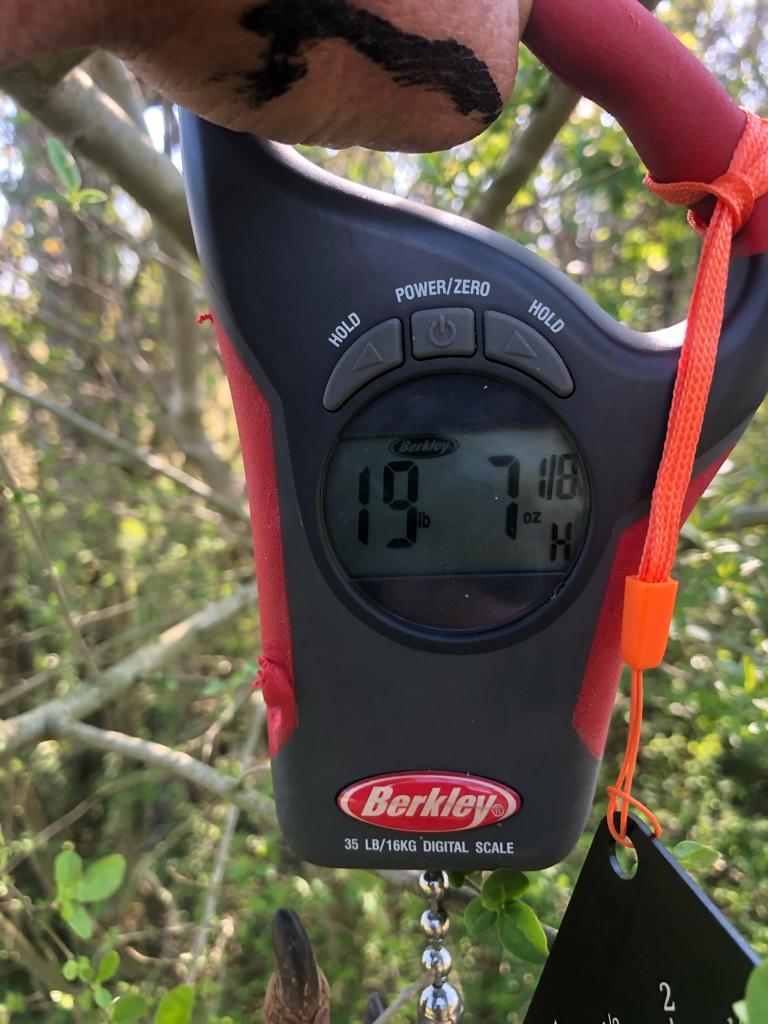 Sent from my iPhone using Tapatalk