While I am blessed to have a great sized Slice of Paradise to hunt on (see my property tour thread), I am also blessed to have a young family that keeps me at home more often than not during hunting season. Fortunately, we bought a house in a neighborhood that has a lot of deer using it. We own a 1 acre lot, but regularly have deer bedding and feeding on our property.
Last Friday, I was off work so I took my oldest to school that morning. When I returned home, I was preparing to take my kids to the gym with my wife when we looked out the back window and spotted a nice buck eating our discarded pumpkins behind our back fence. We own 120' past the back corner of our house, and the fence is only about 60' from the house so we have about a 20 yard strip of timber that we own. Furthermore, my next door neighbors all have given me permission to recover deer on their property and encourage me to shoot as many as I can to reduce the deer damage to their shrubs and flowers.
After gathering the family to all get a good look at the buck, I realized this one was mature and better than average for the neighborhood herd. I quickly went downstairs and got my bow; then slipped out the garage to the corner of the yard where the buck was headed. I made it to a vantage point that I had cleared a path to using my leaf blower for this very purpose. The buck followed the script and presented a 25 yard broadside shot. The hit was perfect and the buck went down within 20 yards, still on my property. My wife and two boys were watching from the window but couldn't see me or the deer at the time of the shot. I quickly got them to come outside and help me recover the buck. The kids loved it. I was pleasantly surprised when I walked up to the buck and realized his antlers were bigger than I thought. I green scored him at 127" even. Sometimes it's all about having the right spot rather than the biggest spot. I've bow killed 3 deer on my 1 acre in the 4 years I've lived here.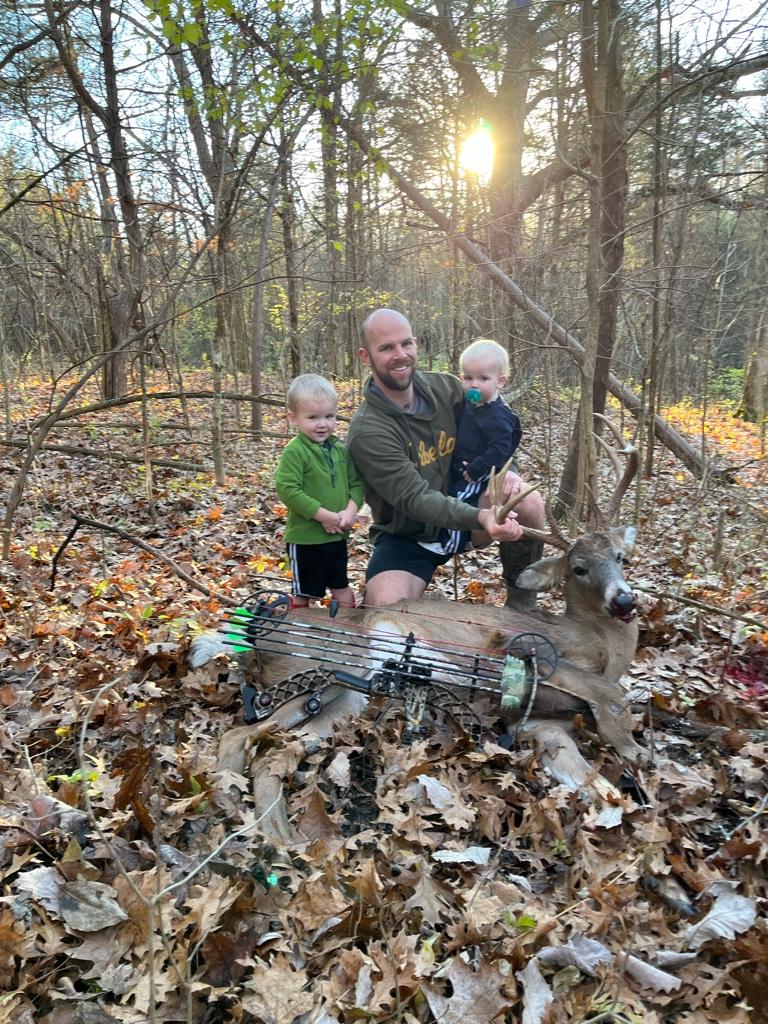 Sent from my iPhone using Tapatalk