Long Post, so bear with me.
Raised in NW Pa and now living in Central Fl for 18 years, things hunting-wise have sure been a big change for me.
For starters I was raised on a small farm that was part of a larger farm that was split amongst the kids when my Grandparents passed. So I had about 500-600 acres to roam and hunt. Add to that the neighbors that we had shared agreements with add another 400 or so. So about 1000 Acres.
Here I have nothing but Public Land to hunt, which is great to have but can be a real nightmare to hunt.
About 4 years ago my SIL asked me to take him Deer Hunting (he had never hunted before) back in Pa, where my Brother now owns the Farm. I did and he was hooked. Bought some land without consulting me and it ended up being more of an ATV and Off-Road Truck Playground. We tried to make it work but after doing everything right only to have someone decide to ride their machine through the woods at 1/2 hour after daylight just wasn't cutting it.
I had enough. Add the fact that I was diagnosed with Prostate Cancer I decided that I was not waiting another year like I had been for the last 5 to lease some land. Looked for and found 80 acres in the Florida Panhandle that was in the range I wanted to pay and my SIL went in with me and we leased it.
This was to me the Beginning of Passing Down my Hunting Heritage. So we called the place New Heritage Hunt Club and took over ownership July 1st of this year. The land has a lot of potential and tons of deer sign that we seen while looking it over prior to signing. Cypress Swamp Bottom and another Mid Parcel cut. Planted Pines in young growth mixed in with older pines and a scattering of Oaks and Persimmons.
Our first weekend I went to work cleaning out some old shooting lines that were growing over and looking for places to set up new ones. We ended up with 7-8 really good potential sites for Food Plots & Stands. Set Up where our Camp will be and put up the required Posted Signs.
I Then contacted the two neighbors (One has land on 3 sides and one across the dirt road) via mail and introduced myself and asked if they hunted and if so what Management Plan did they have in place. The One Owner that is one the 3 sides called me and we spoke for about an hour or more. Great Guy. He owns 300 acres and his brother another 80 acres from what is left from their Grandfather's place. He informed me that neither of them hunt, or have for the last 10 years, and we discussed some ideas that may just end up with me having access to his 300 acres as well. The other owner never contacted me.
Last trip up I started on the Food Plots by using a Ground Hog Max on my Polaris Sportsman 700 to disc in Lime Pellets. Inter Pine Runs is the only way I can put in Plots, no Fields. A major storm moved through the day I got there and made some areas to wet to disc correctly, but others worked up well. In any case the Lime got put down. Next trip I will be putting down the seed and fertilizer.
I plan to use a mix of 2-products per site (one on each lane) to hopefully have both early and late season attraction.
Sites will have either Whitetail Institute Clover and No Plow or Clover and Winter Greens, or Clover and Beets & Greens. The wetter sites will get the Clover and some light overseeding of whichever product the other lane is not getting (ie: clover overseeding with Winter Greens and the other lane be No-Plow) may be done as well.
Some Pics of the Sportsman Loaded Up and ready to go to work. Some before & after pics. Some finished plots pics.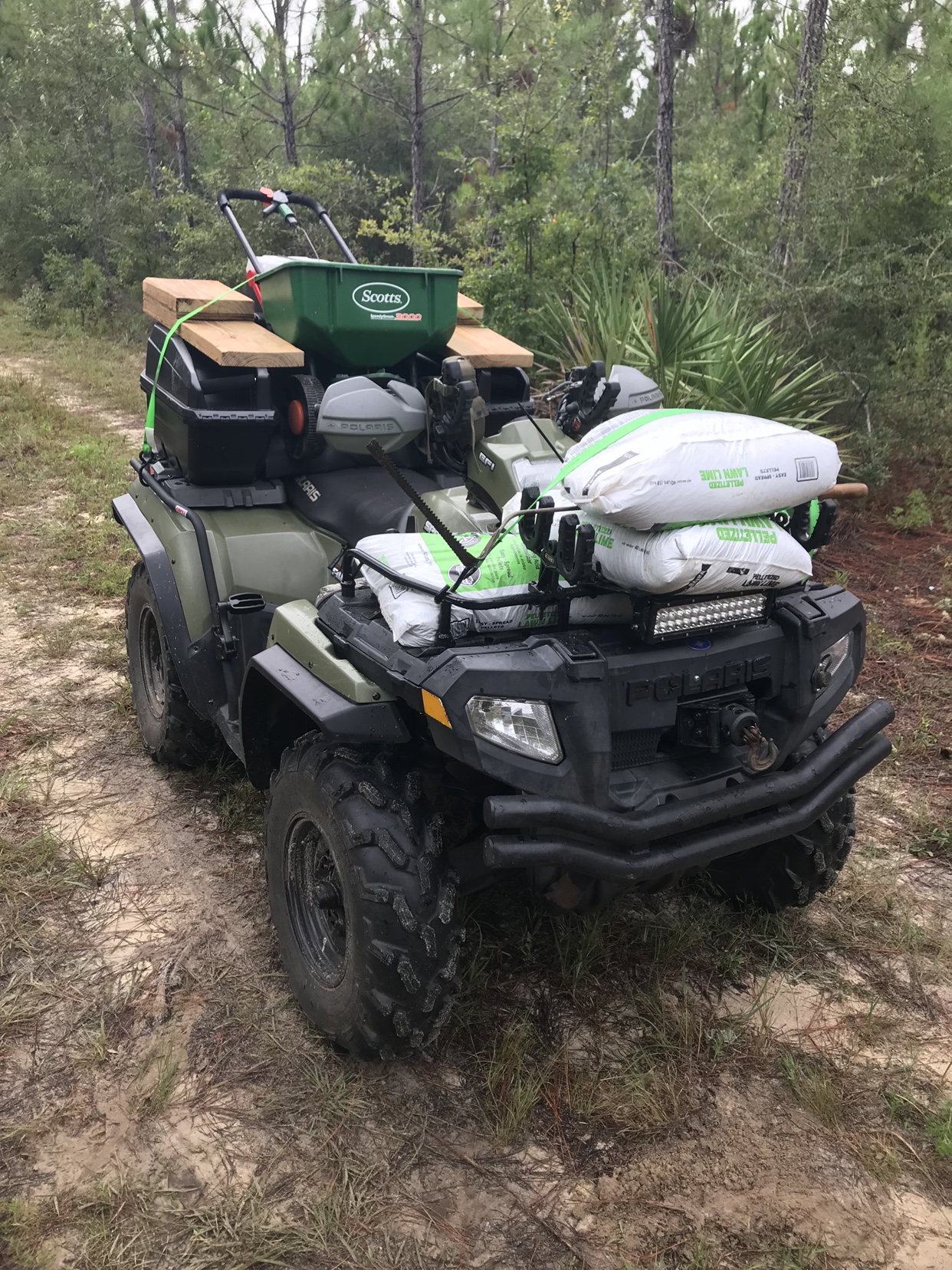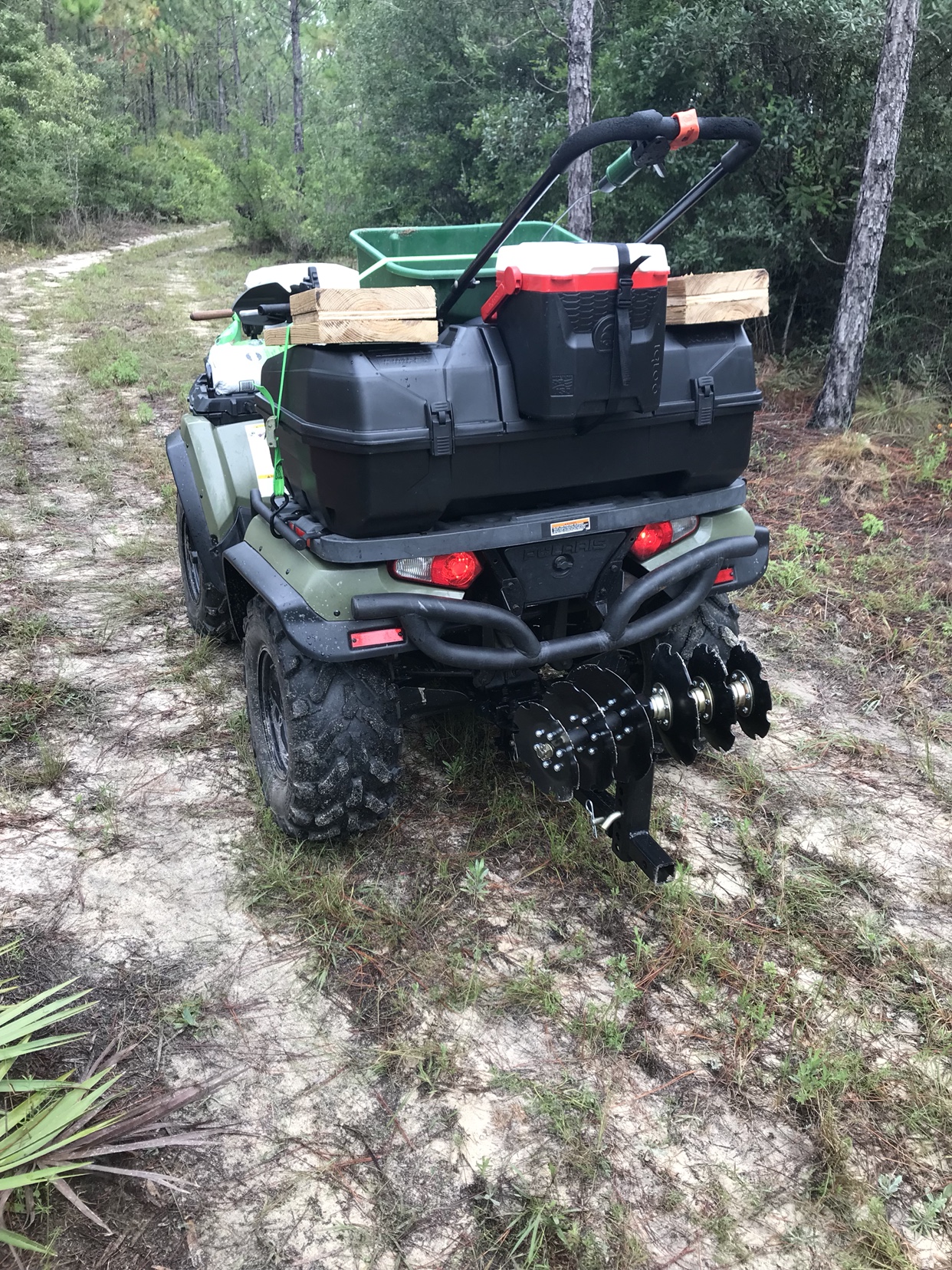 Before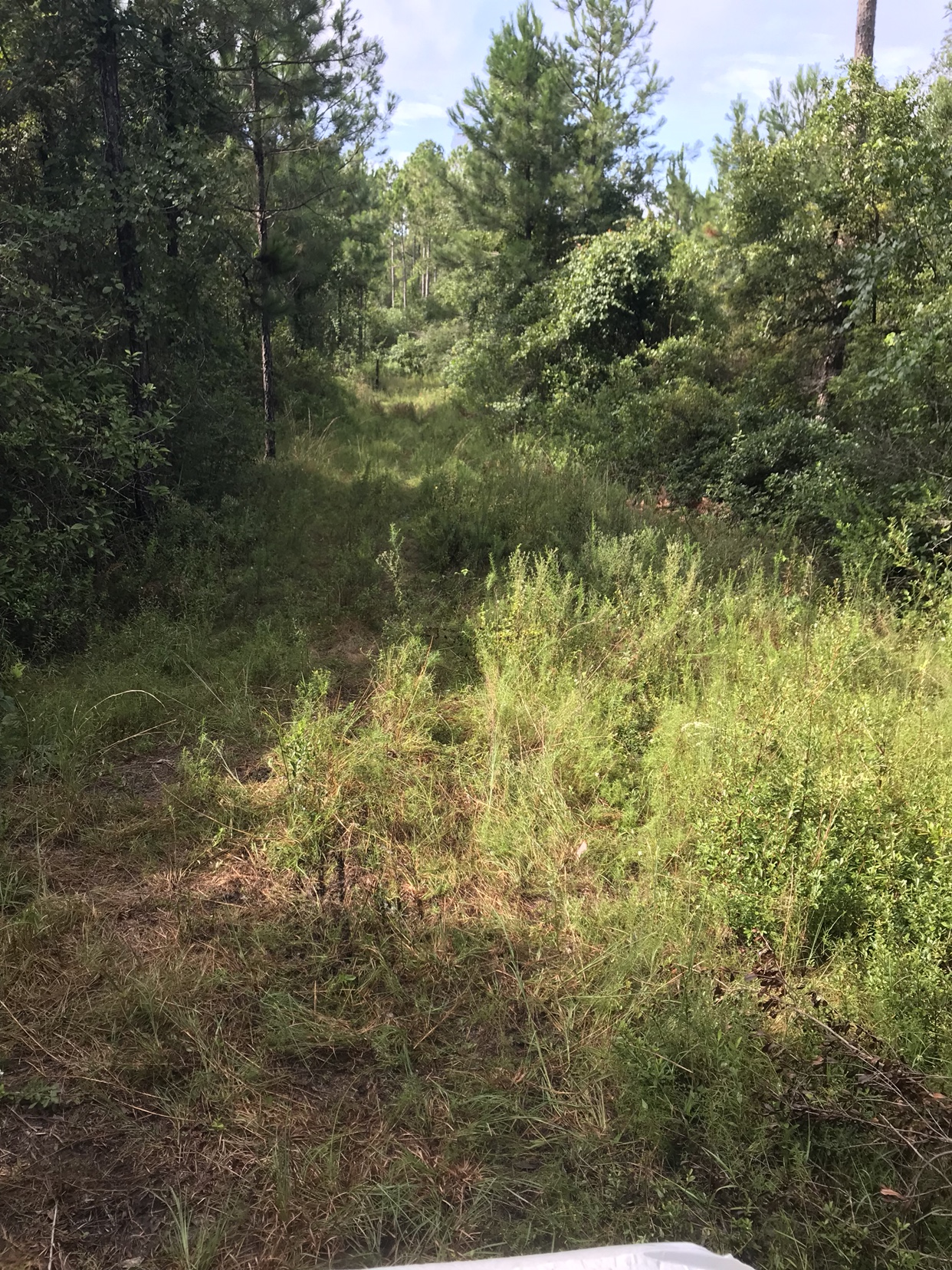 After(this was to wet)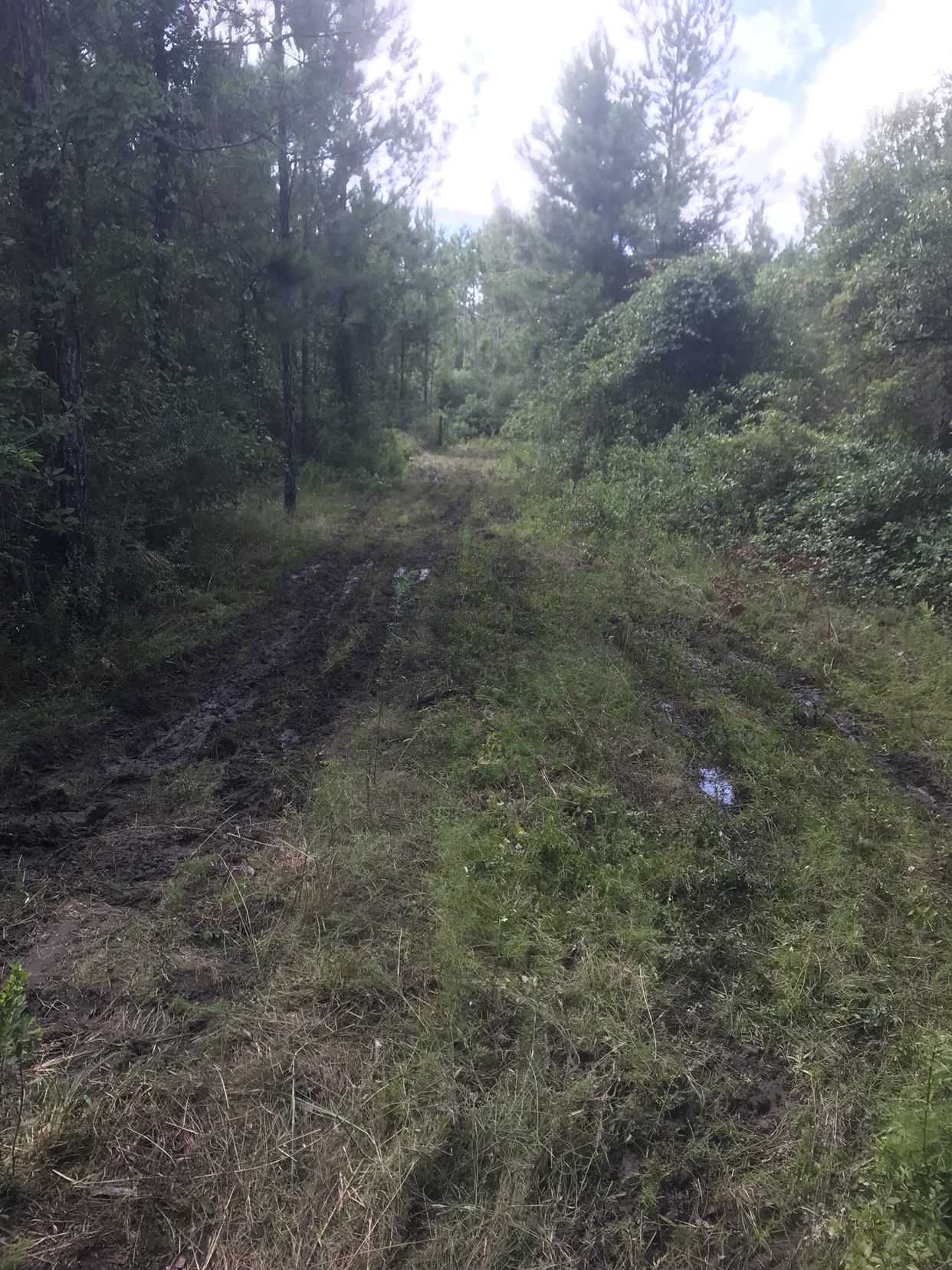 Before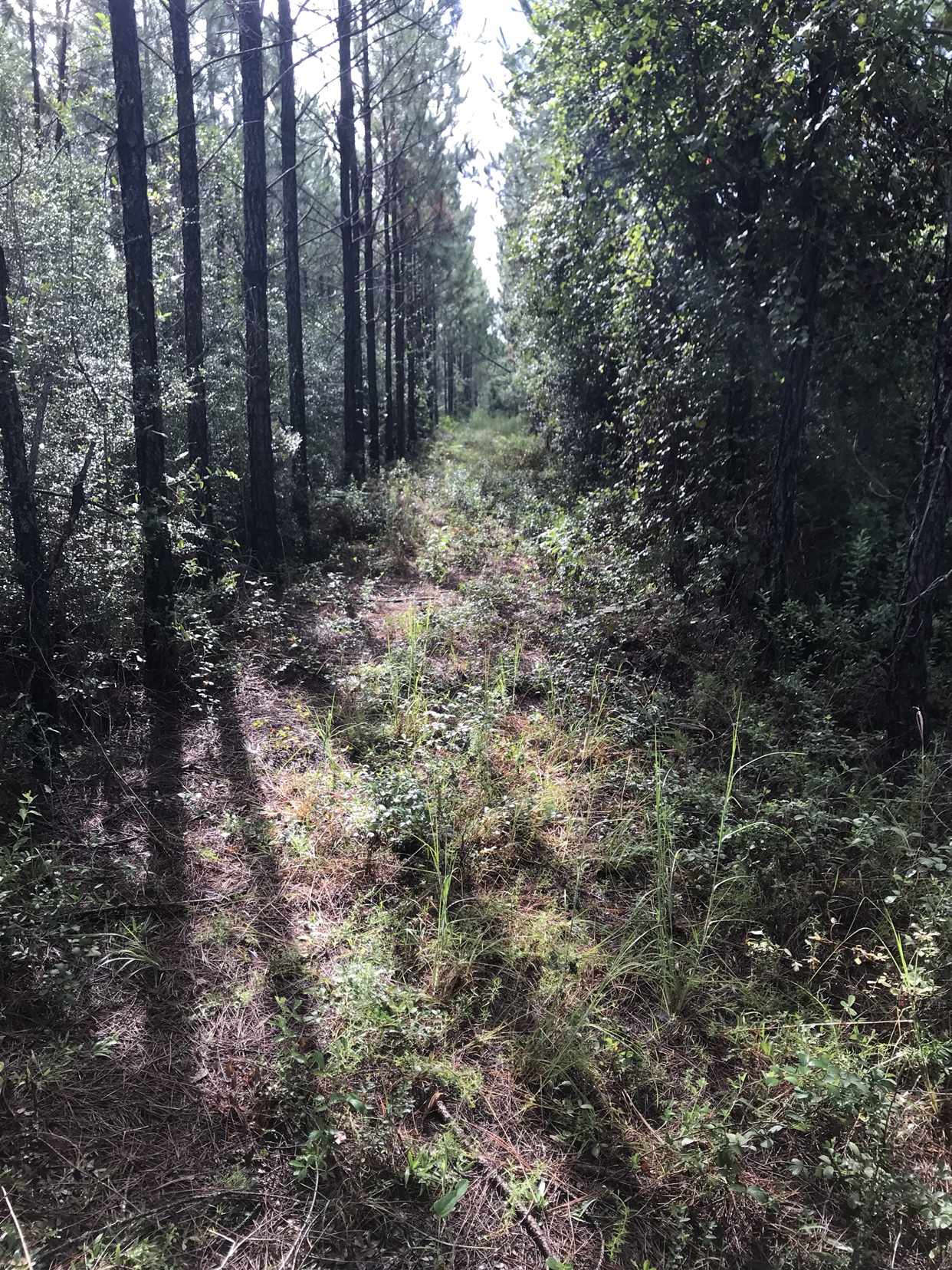 After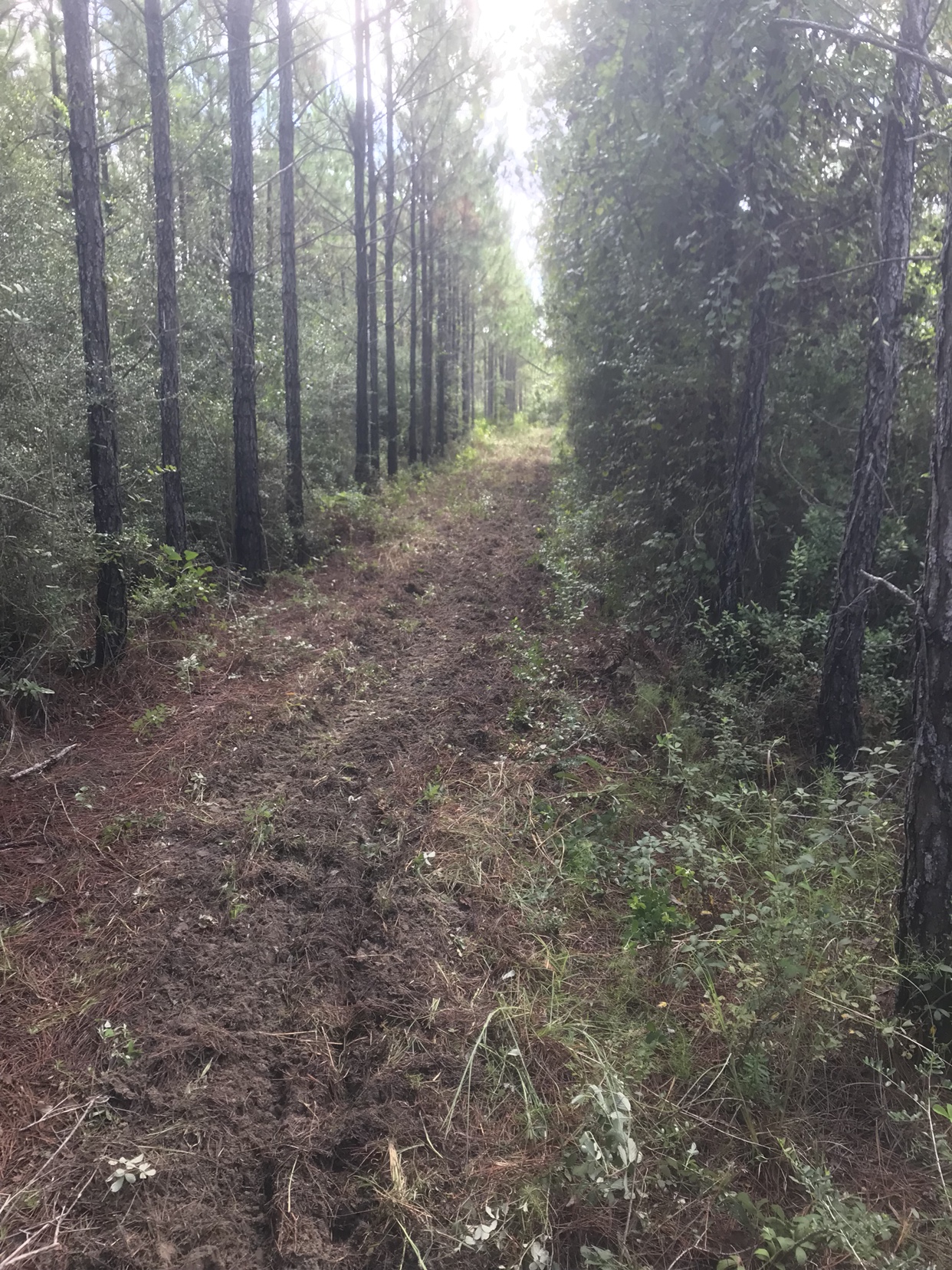 Another site after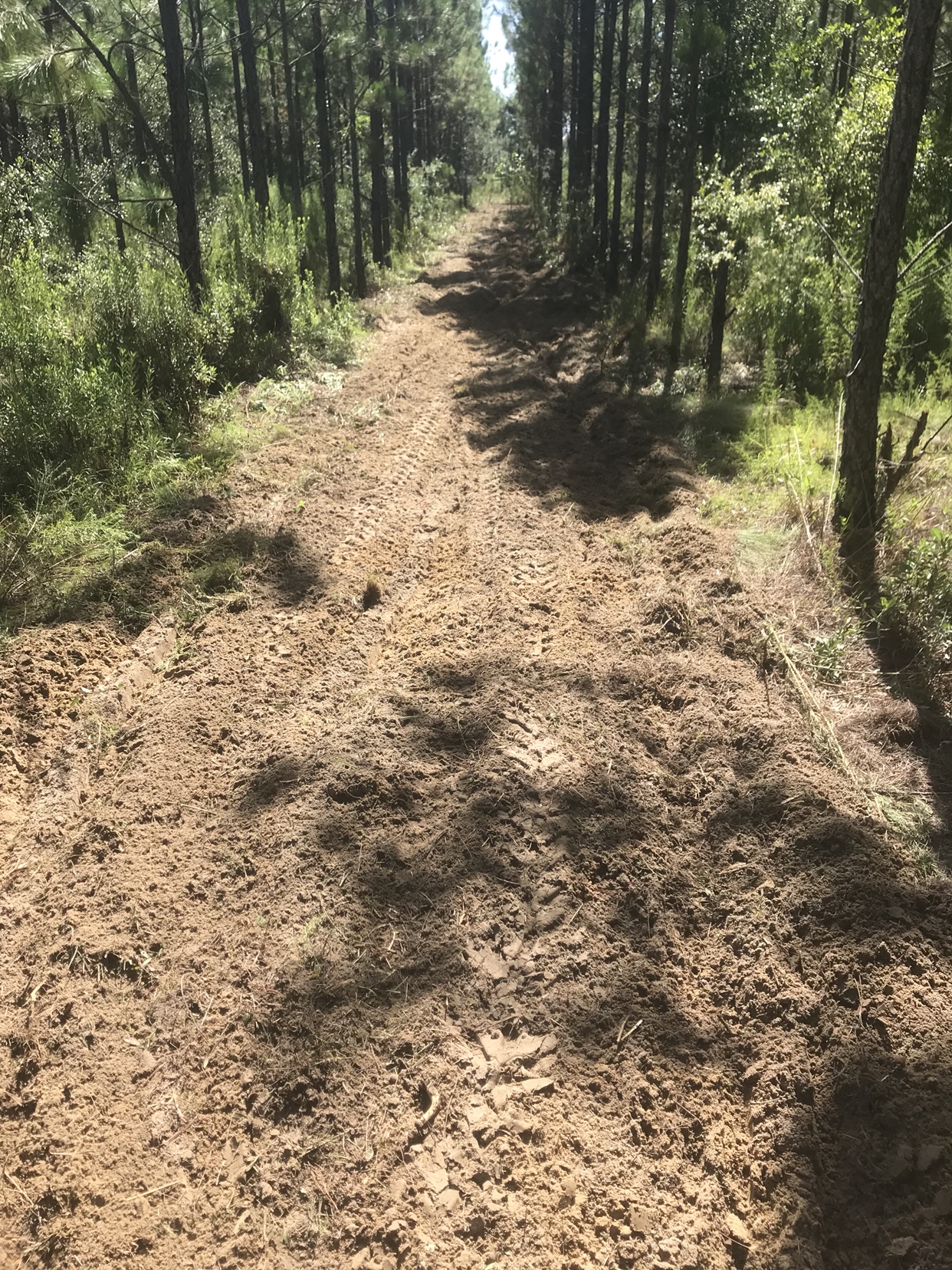 Another site after. This has a great Oak Tree as its hub.
Another site. Just light discing here due to being wet.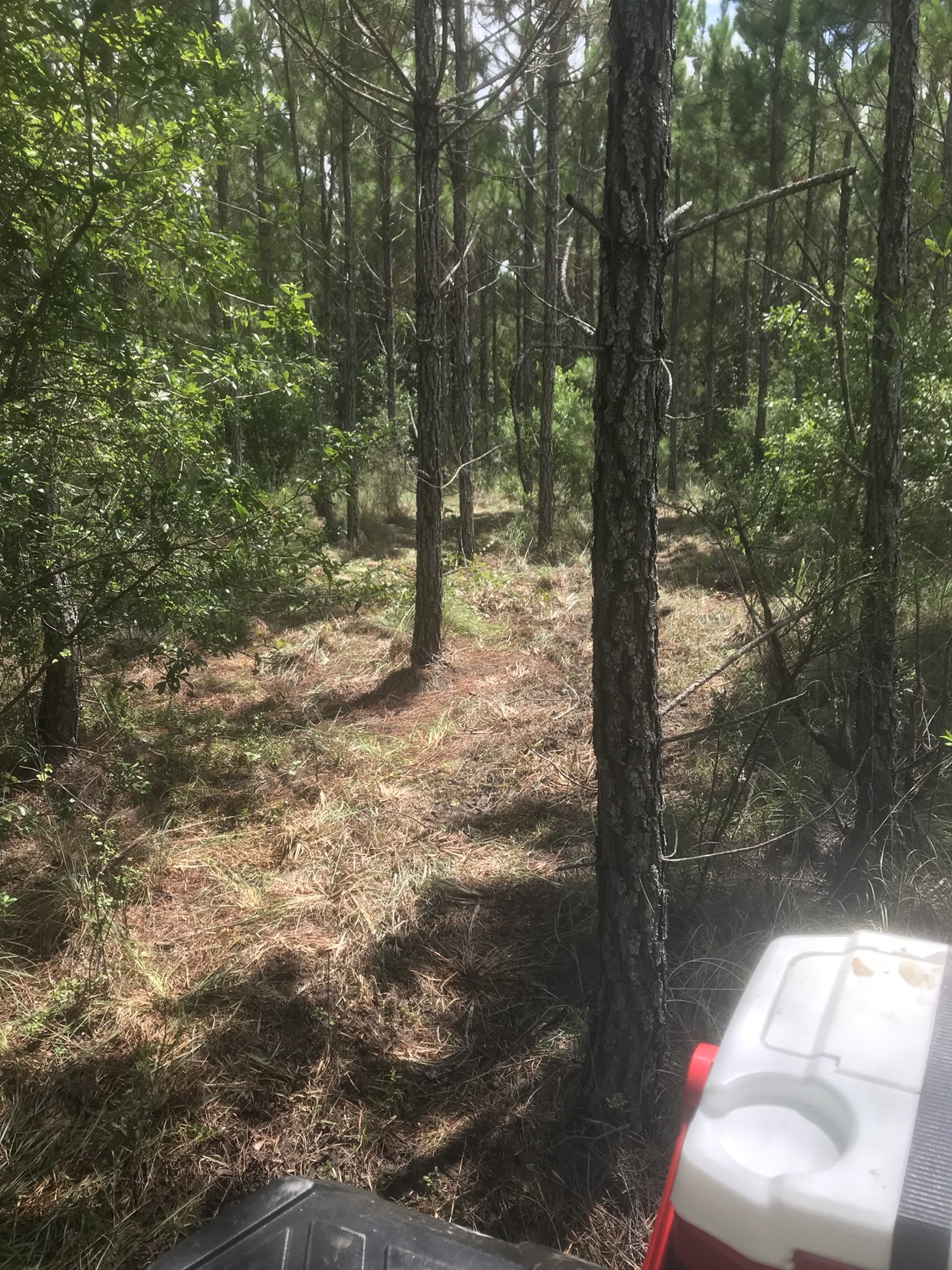 3-Days after our first weekend where I trimmed back the lanes, deer were showing up. I had sprinkled some corn.
And a few of these.
Our first Campsite. Probably will keep this one.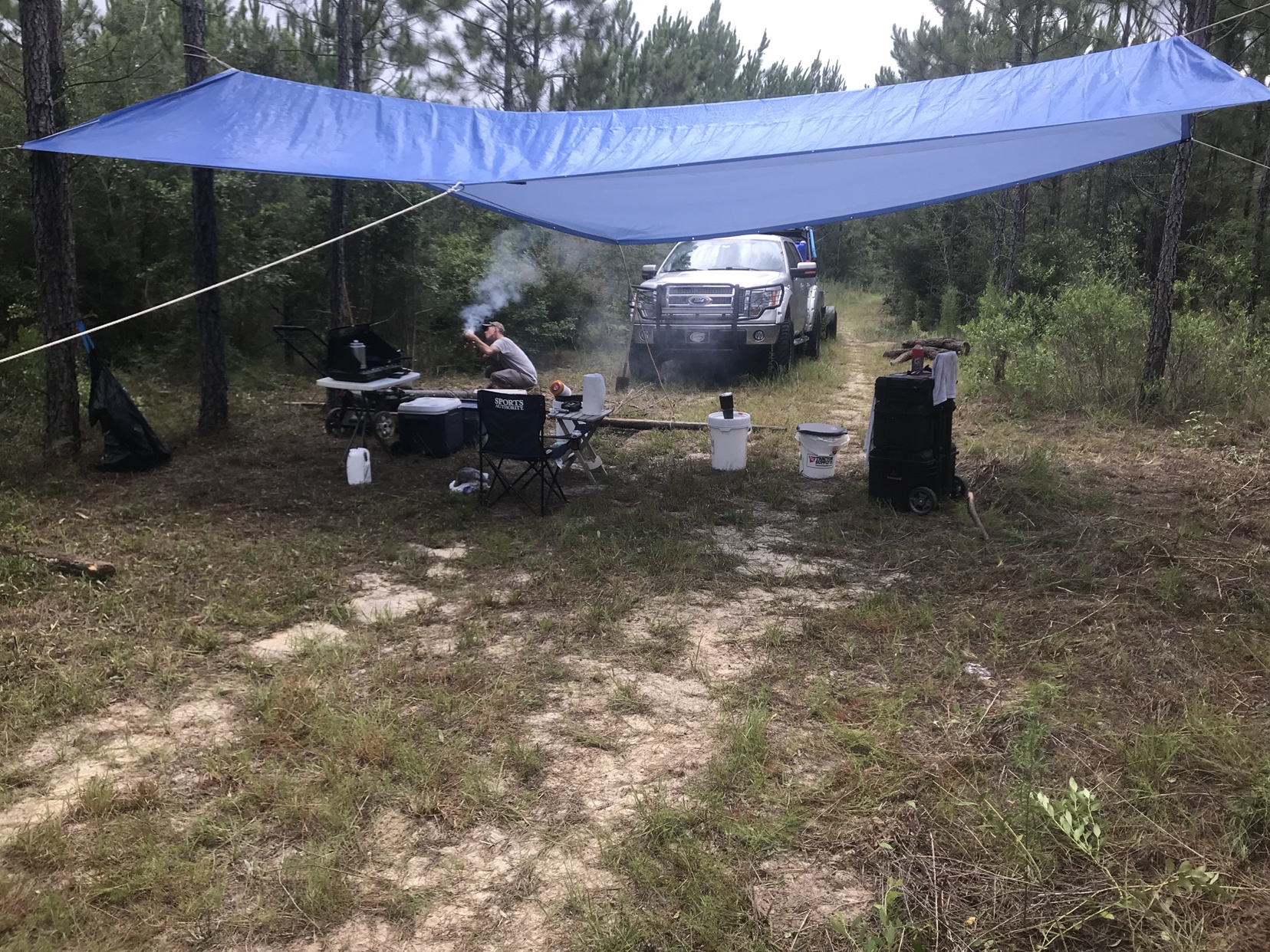 These guys already want to go.
I will Update as work gets done and Cameras are checked. My Family's New Hunting Heritage begins now.
Last edited: