I'm going to attempt to copy and paste my restoration thread from QDMA here, maybe on HT too if I have the energy :-(
Thought some of you would like to see my current project. It's my fathers old 67 CJ5
What it looks like now. After sandblasting and painting EVERY part, The chassis is going back together
I rebuilt the transmission, transfer case and PTO for the front winch. Pretty simple to work on.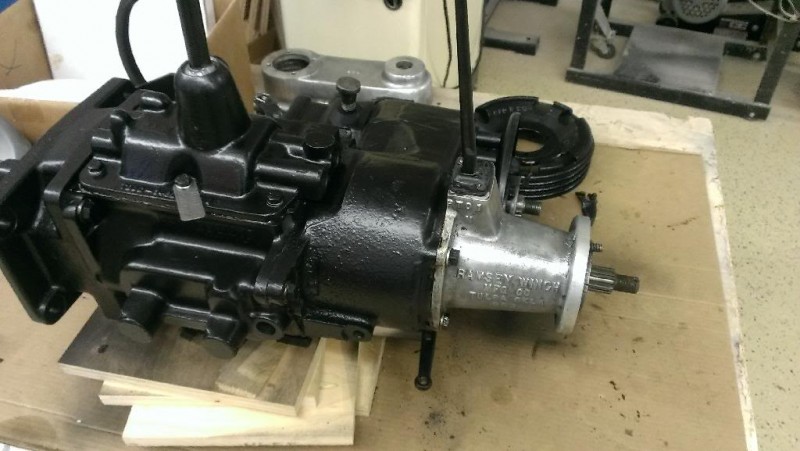 __________________
Todays progress, finished the pto
Installed the master cylinder and brake/clutch pedals. Next week, all the brake lines and front driveshaft U joints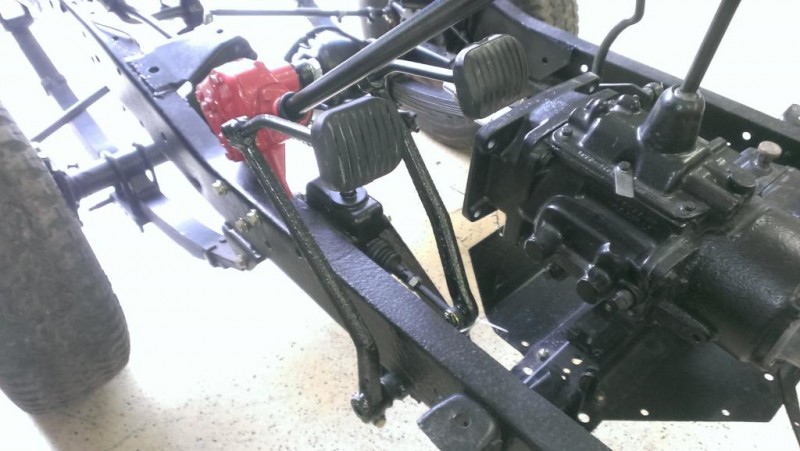 __________________
The original tub was shot. I was able to buy this donor jeep without an engine for $400.00 I parted most of it out and made a small profit and kept the tub. It's rough but I'm going to spend the winter working on it. Going to replace pretty much everything from the firewall back except the sides.
My redneck rotisserie I made to paint the frame

__________________

Last edited: