Over the years, I've spread a lot of ag lime off of a large trailer onto a small trailer so I could haul it to small hidey hole deer food plot and shovel broadcast it off by hand. A student of this process knows you wait for August at the end of a two month drought so you can get the lime dry as possible. Wet ag lime has the consistency of stiff mixed brick mortar ,not impossible to shovel but lumpy and hard to broadcast.

I've had this idea for a while. I did a small proof of concept model with a gallon bleach jug. It worked well enough that I wanted to go larger scale. With an eye to holding cost to a minimum , I constructed the project entirely with scrap . At some point I will upgrade components. In the mean time I'll wear this one out before that happens. I'll say it works well enough for me to continue using it in the future. It works really well with wet ag lime. I'm loading about three fourths full barrel. I bought a close to a ton of ag lime and I got 5 barrel loads . A good rule of thumb for ag lime would be a 1500 pounds for 10,000 square foot.(3 tons per acre)
What about pelleted lime? Check out this link. Very informative. 200 lbs of pelletized lime = >½-1 T of Ag lime (not so)
https://talk.newagtalk.com/forums/thread-view.asp?tid=185476&DisplayType=flat
PICS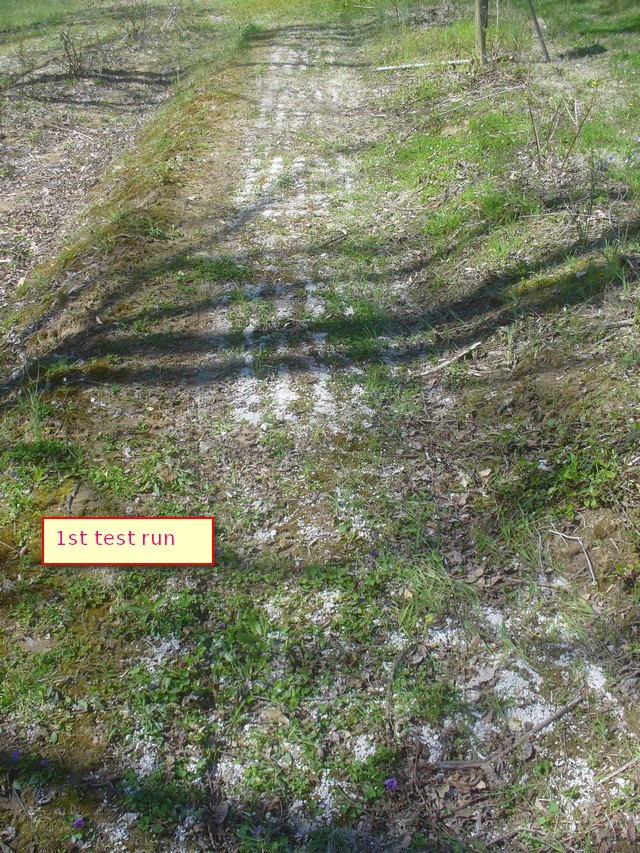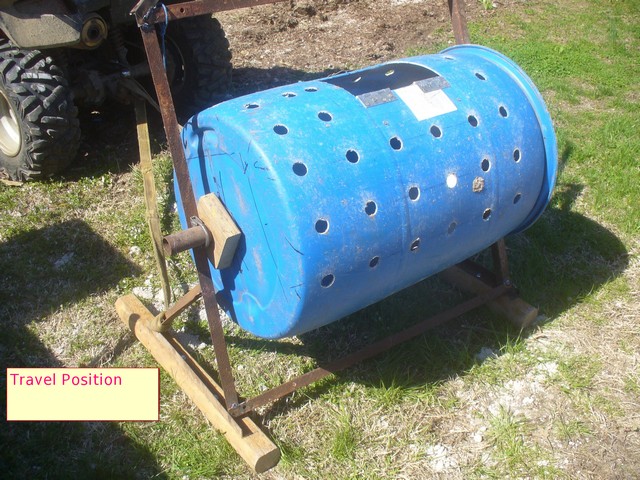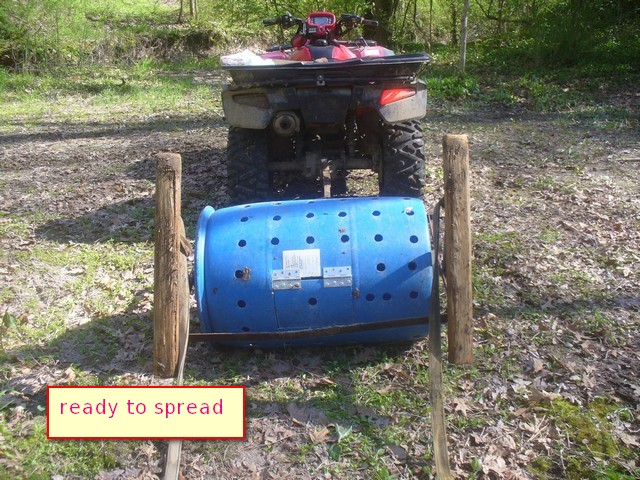 .