Show us your best crabs if you have any?
2 1/2 years ago in the spring of 2018 I started a little test on some popular crabapple varieties and the early voting results are in. I planted some American, Dolgo, Eliza's Choice, and Transcendent crabapple trees from Willis Orchards, the mail-order plant nursery
in Cartersville, GA. I planted them in mid-April, all adjacent to each other in the same straight row in identical soil and environmental conditions, with tree protectors and a 4' high X 3' dia. wire deer fence. I didn't spray or water the trees at all, but I did trim the trees in late winter.
I highly recommend Willis Orchards, quality stock for reasonable prices and good communications, 2018 prices were as follows; American 3-4' Crabapple Tree, $12.95, Dolgo 3-4' Crabapple Trees, $14.95, Eliza's Choice 4-5' Crabapple $22.95, and Transcendent 3-4' Crabapple Tree $14.95.
The American crab outgrew the other trees, very scraggly looking, however, no apples thus far. The other three varieties grew at equal rates, and all produced a few apples in 2019, and all three kinds have a few more crabapples hanging this year.
However, Eliza's Choice (pics below) is loaded with fruit, head and shoulders above the rest. Now perhaps you noticed that the Eliza's Choice Trees that I planted were a foot bigger, due to availability, but the actual trees didn't look much difference in actual size, then and now, so I don't know how much of this early success is attributable to that, I will update this progress between these competitors next year.
Eliza's Choice is also holding all of the apples at this point in the fall in zone 6b, so it could potentially be dropping for our late November gun season?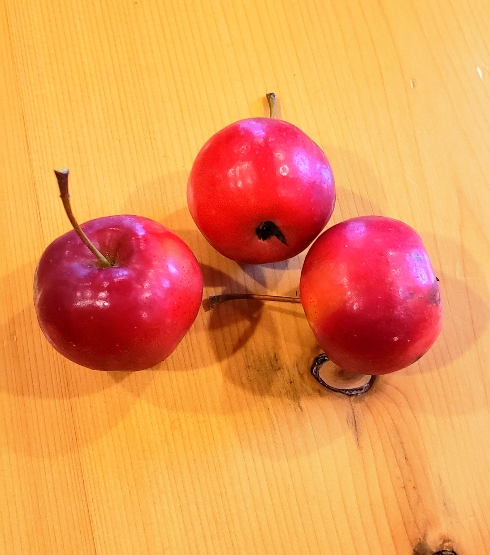 Last edited: