For you guys that put your deer blind/deer shooting houses up high, how do you prevent high winds from blowing your deer blind over?
I plan to upgrade my"Taj Mahal" this summer from an elevated soft side pop up blind to an even higher hard sided blind. I plan to elevate it with my tractor and forks to about 10'-12'. The blind will be at the bottom of my hill and will be subjected to high winds during storms etc. So I need to plan on ensuring it doesn't blow over.
Hunting "elevators" are those steel framing brackets you can get from HD et al. Here is the manufacturers web site:
http://www.elevatorsllc.com/4-x-4-compound-elevators/
Pics:

In use: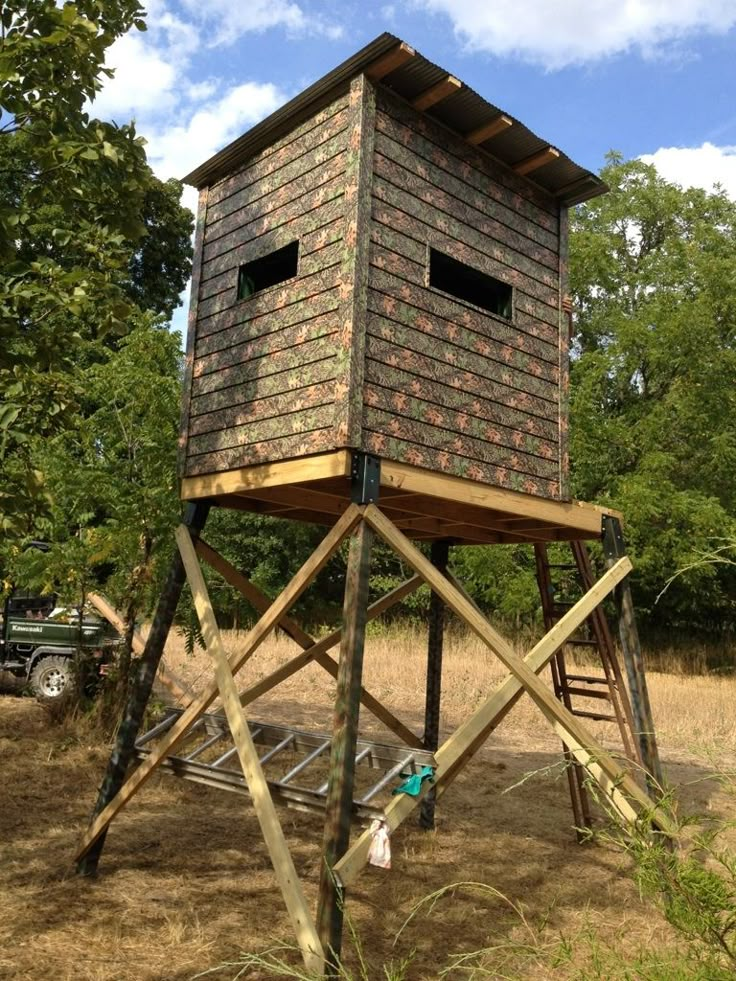 So are the compound elevators enough to resist blowing over under high winds or do I need to add anchors?
If so, what anchors are you guys using and recommend?
Thanks,