I finally received my 2023 root stock from Burnt Ridge Nursery, 3 M111 and 3 Antonovka.
Grafting was just as challenging as I remember from last year.
Finished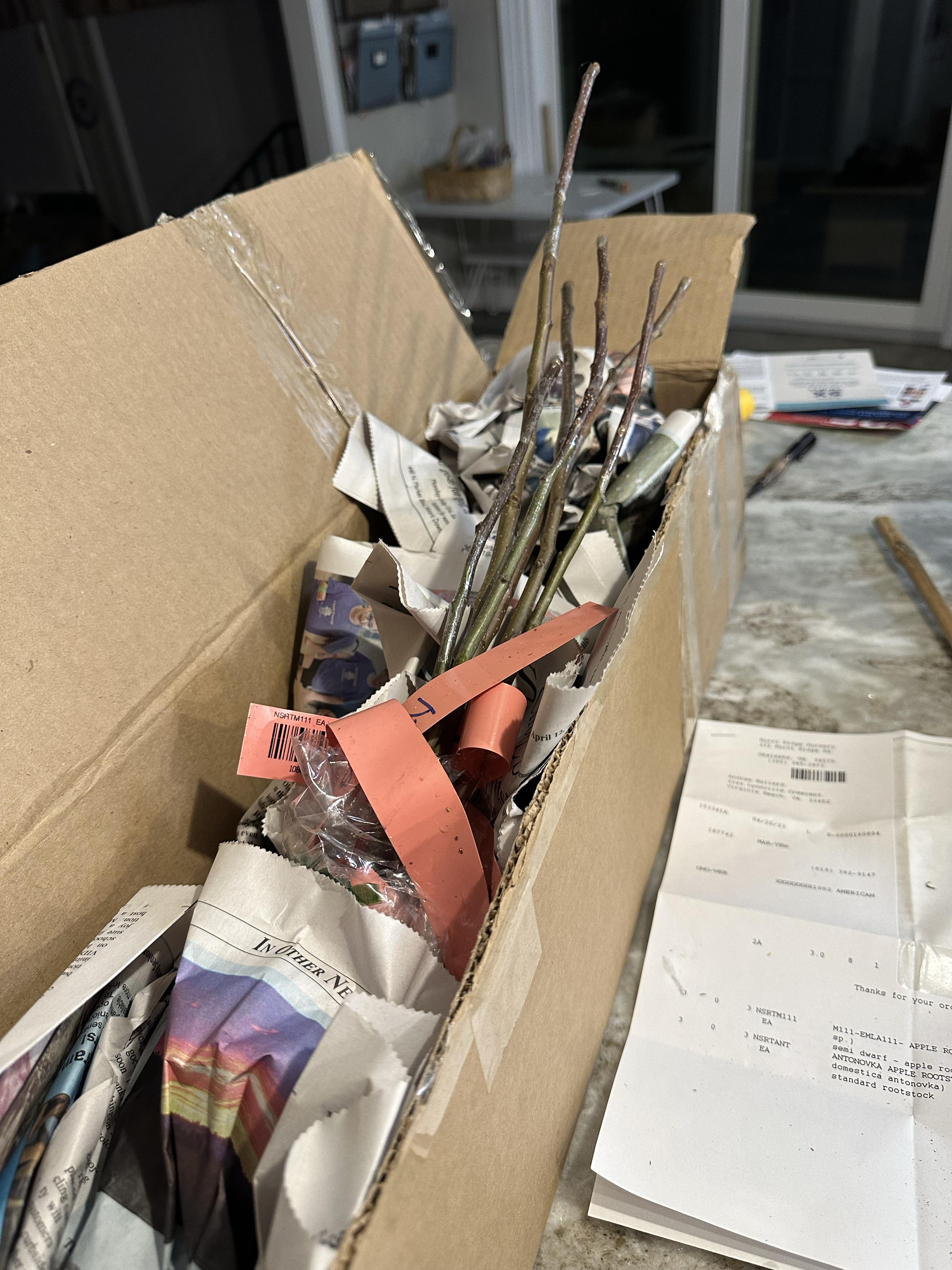 In the pot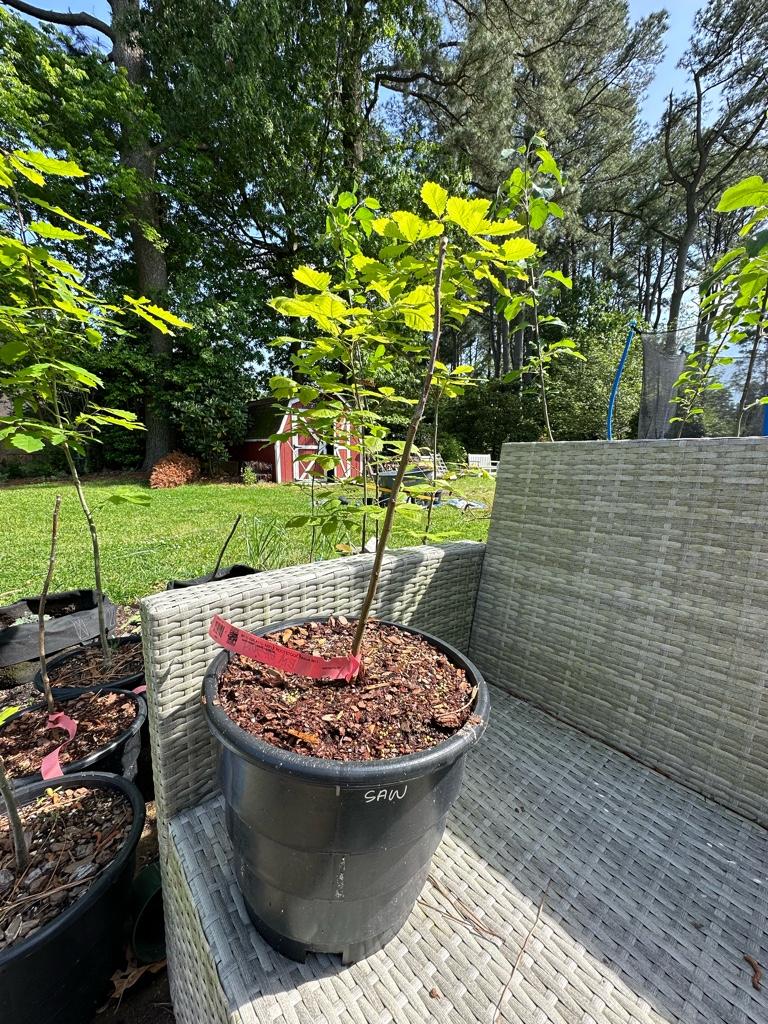 I up-potted a 2022 Antonovka/Yates from a 3 gallon to a 5 gallon pot. I think it would have been fine in the 3 gallon this year. I'm planning to leave the remaining 3 gallon apples alone.
I up-potted a 2022 M111/Rusty Coat from a 1 gallon to a 3 gallon. It was starting to fill out and had a few small roots at the edge of the pot. I'll probably move all my 2022 M111's up to 3 gallon pots.
Last year my M111 rootstock all went in one gallon pots and the Antonovka all went in three gallon pots due to their size. Just the opposite with the 2023 rootstock.
Does anyone have experience leaving grafted apples in pots for several seasons? These seem to be doing fine and I really don't have a spot picked out. It would be nice to have a few 2-3 year old trees on standby.
Sent from my iPhone using Tapatalk
Last edited: