I know I don't see it much on this forum. Pretty much everyone realizes that you cannot control genetics in a wild deer herd. Only thing we can control is age and nutrition, plus habitat improvements to hold and attract more deer.
With that being said here is my part of Mississippi there is still a lot of backwoods ideas about management all lacking any scientific proof all mostly based on heresy. I know a bunch of folks who believe in shooting every spike they see. The saying "Once a spike only a spike" reigns supreme. Even though our state laws on antler restrictions should eliminate any spikes or yearlings being harvested. Non the less they get slaughtered every year.
I have a neighbor in particular that will only shoot bucks. Doesn't matter the size or age. If it's got a antler he's hitting the ground. Last year a friend of mine tracked 2 deer they could never find. Only to have them show up a couple weeks later with wounds high on their body. One in particular stood out. He had a large chunk missing out of his back right in front of his rear. Well fast forward to this year. I have been getting this really nice 2 year old 10pt on camera a lot. Seeing the potential he was placed on the do not shoot list. If he could make it 2-3 years I felt he would be something special. A lot would have to go right but he would be an awesome deer. My oldest son has been wanting a nice buck for his first buck. I was willing to sacrifice him for a kid's smile. We seen him a couple times but we could never get a good shot off. Well, on of my hunters took his 16 year old daughter out the other day trying to get her first buck. And guess who showed up half a mile from where he has been? Yep. She made a great shot, but that deer obviously had a will to live. I used my dog to track him 300 yards. Only to find him still kicking.
I noticed he had a little dip in his coat but didn't think anything about it until my friend sent me a picture of his spine after he was skinned out. That made my wheels start spinning. Could it be? Sure enough. After comparing pictures from last year to this year I truly believe this was the same deer as the year before that was wounded. It amazes me how a deer can go from a spike to a 10pt in a year's time. Like I believe proper nutrition and age will do great things.
I'm mostly excited to have definitive proof to show others how letting spikes walk is a good thing.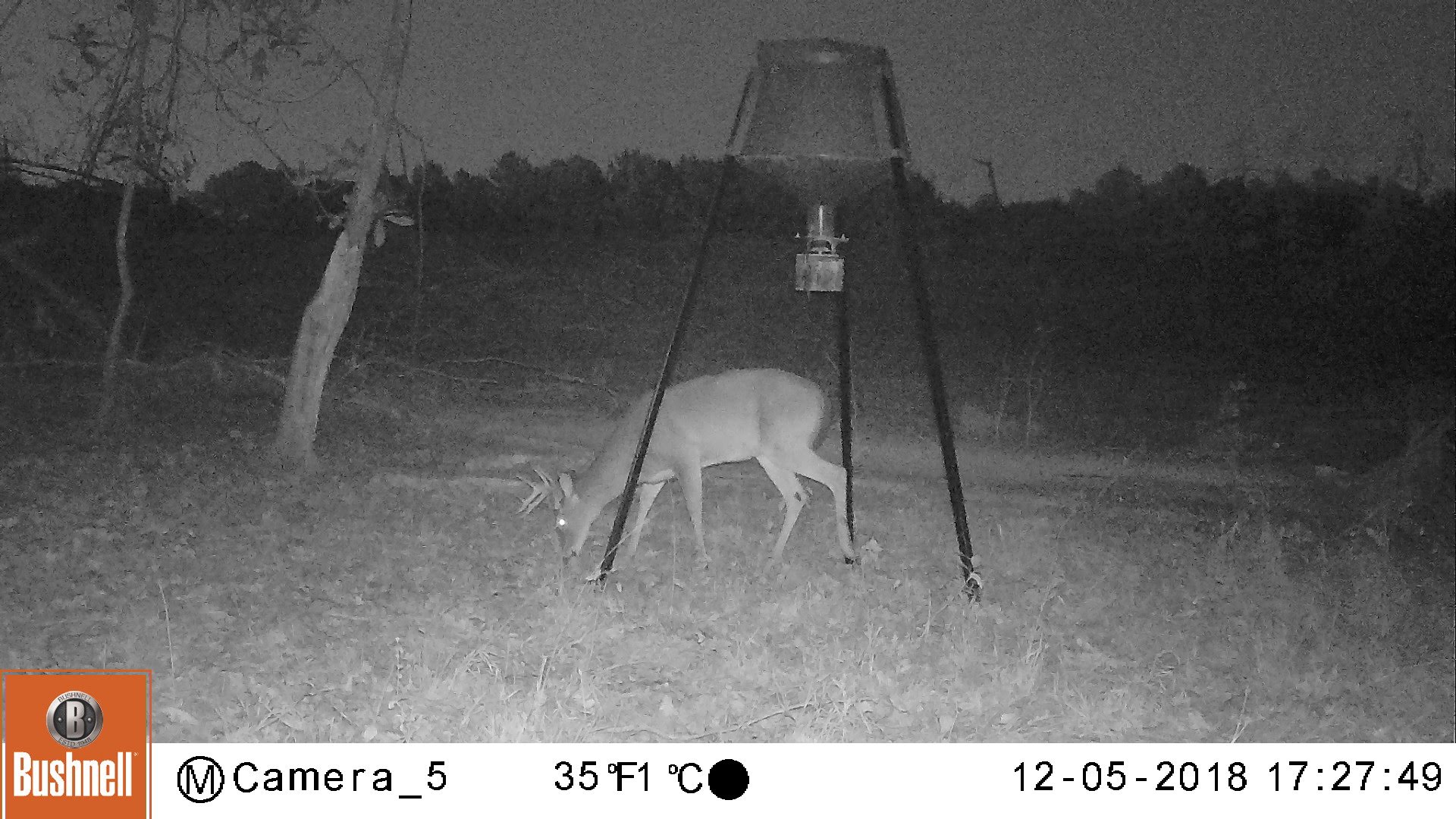 Sent from my SM-G892A using Tapatalk