Wrapping up with a little bit of doe hunting with my daughter this week, but probably done buck hunting for 2020.
I was able to fill one of my MI buck tags on a nice 3.5 yr old that we had lots of pictures of on Nov 14th (night before gun opener) Grunted him in from a couple hundred yards. Very exciting hunt. Ended up making good on a 25 yard bow shot, and the deer went about 20 yards. He had no idea what happened ! Wheeled, and walked 20 yards, stopped and layed down. Gross score of 128"
I filled my OH tag on December 1st with my daughters 350 legend (love that gun!). I had an encounter with this buck in early November with a bow and just couldn't get him to leave the doe he was with. Definitely had me shook after that !
I went down after a big snow storm to try to lay eyes on him again. Lucked out and didn't even sit down for my evening hunt. I got to the base of my tree and saw him about 140 yards away with a handful of does. Quartering away shot and he dropped in his tracks. My biggest buck to date. Had a couple of trail camera pics of him as well. Gross scored 174". Had over 28" main beams on both sides !
Apologies for the horrendous pictures. Very rattled and just plain wish I had a re do !!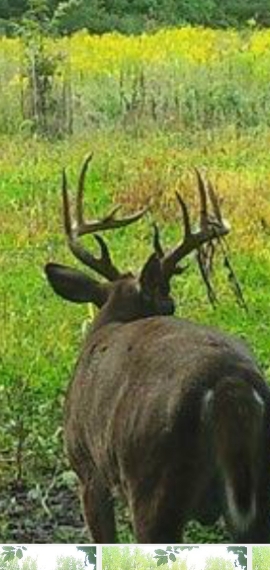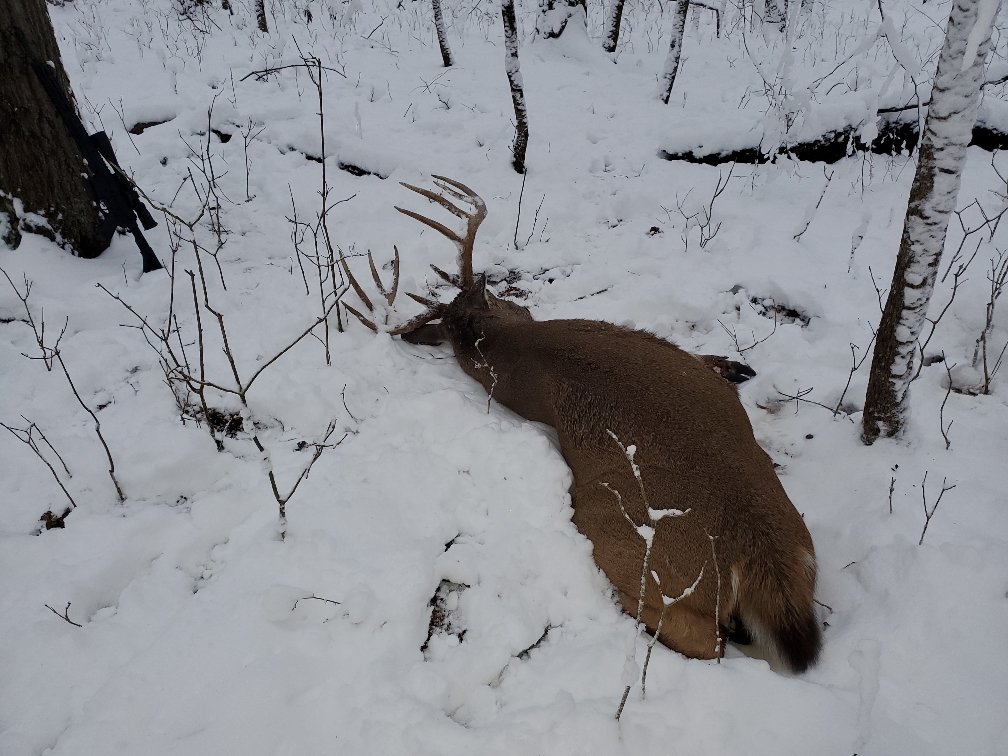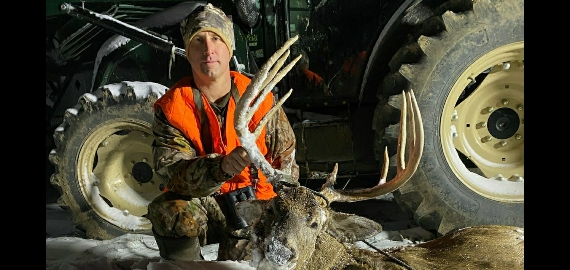 Sent from my SM-G970U using Tapatalk