Love my hydrostatic tranny on the tractor but after 7 years it began to have issues going from forward to reverse w/o going in to an aggravating pause mode. It got so bad last time cleaning out a ditch w the bucket I thot it might just get stranded and in addition it was a huge frustration waiting for the Error 1 code to clear and let me continue.
Thot some may have similar issue and want to know simple fix of this problem.
The system, the same on my JD lawnmower , has a safety feature to prevent both pedals being activated at the same time.
Easy enough fix. Lift floor mat, remove screws holding protective cover that sits below floor frame.
Crawl under tractor. Spray contact cleaner to the metal receivers. Clean good with rag. While there lube well ( not w WD 40. Great for lots of things but not a perm lube )all movable parts.
Clean out cover bin which will have some debris in it.
Reattach cover.
Tractor works better than new w instant transfer from forward to reverse.
Sorry forgot pic of transfer contacts themselves.
Side note, when getting new tractor they spray everything w paint. Remove all ground wires, 3 for a JD, sand off paint and reconnect.
I have a pretty basic barn not having concrete floors like some of you spoiled guys! I kid, kinda.
Retaining screws beneath rubber mat.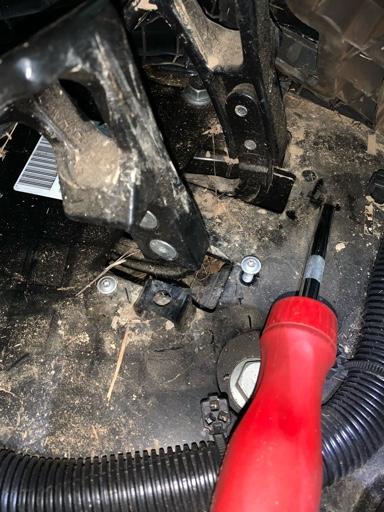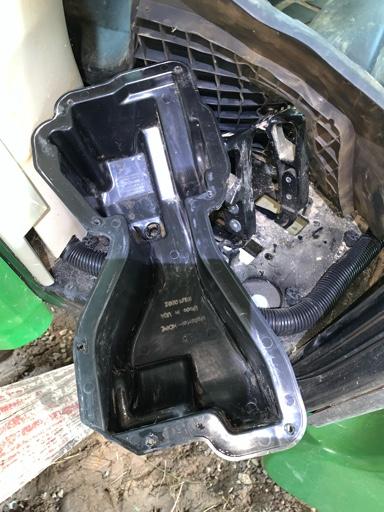 Another side note…. While this is a great light for hunting , it remains in my Jeep as it is great working on equipment. Adjustable focus, very bright, and batteries last forever.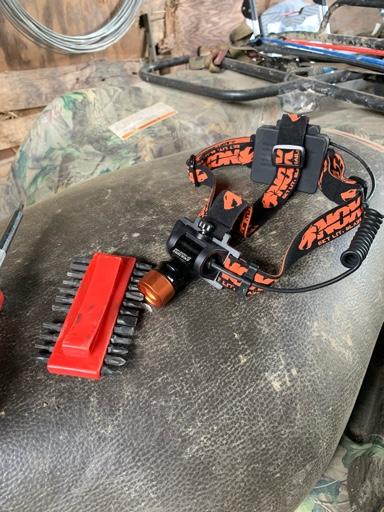 Sent from my iPhone using Tapatalk