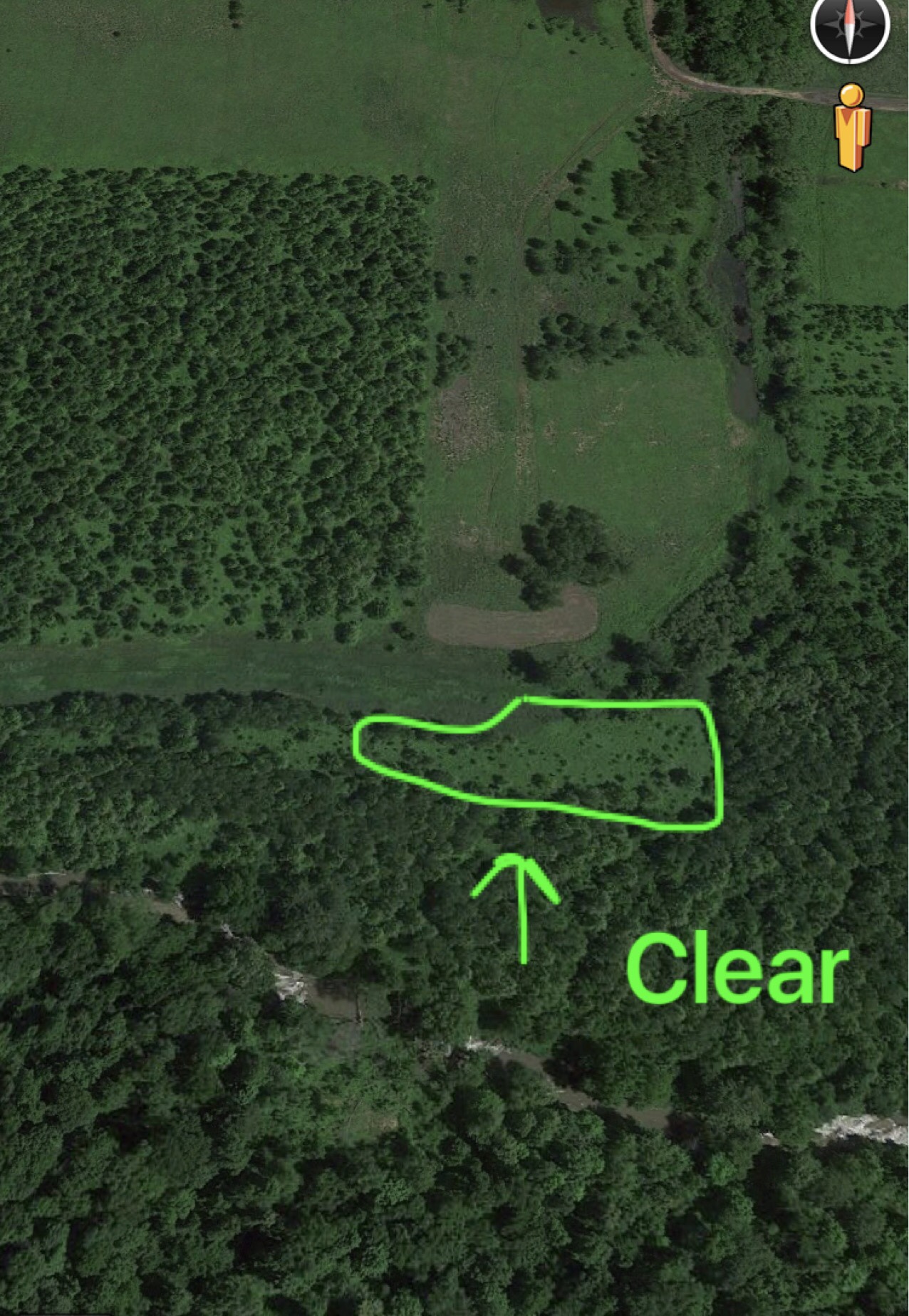 This is an old google earth image that doesn't show current food plot. The area market sits south of a levy, north of the levy I have 3 acres of standing beans.
I have a box blind on top of the levy. I'm having a buddy doze this highlighted area bare to the ground. I plan to plant a fall plot.
My question... what to do with trees and shrubs that get dozed? Pile them in one spot and burn? Should I use to block an area or create a screen? Curious your opinions.
Sent from my iPhone using
Deer Hunter Forum